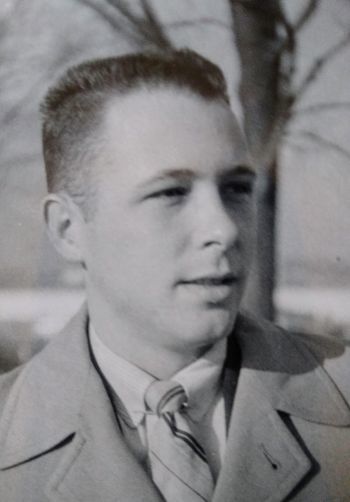 'Al' was born May 4, 1936, and was raised in Lansdowne, Maryland. He is a direct descendant of the first Purdum to immigrate to Maryland in 1690, John Purdum.  
Al was a passionate and skilled gardener often producing an overabundance which he proudly shared with the neighbors. His green thumb is legendary. Al also enjoyed golf, Orioles - particularly during the Cal Ripkin era- and liked to whittle away in his wood shop. Without fail, he and family enjoyed Sunday dinners with his parents.  
Al is survived by Mary Purdum Ambroziak, Michael Raymond Purdum Sr., Robin Diann McGuire, Elizabeth Ashley Purdum, 
Michael Raymond Purdum Jr., Sr., Melissa Hicks Fenwick, Davondre Fenwick,  Melvin Fenwick,  Kimberly Rogers, 
Aubrey Degney, Cage Degney, Victoria Linda Purdum, Trudie Chase, Nathan Blanchette, John Blanchette and Cristina Marie Purdum.
We are honored by his life-long dedication to our Nation's Security. Al died from Dementia in 2011.
He was predeceased by his wife Consuelo Bermudez Purdum, daughter Theresa Purdum Hicks, and grand-daughter Jennifer Hicks.