Marine Radio Battalion 50th Anniversary Memorabilia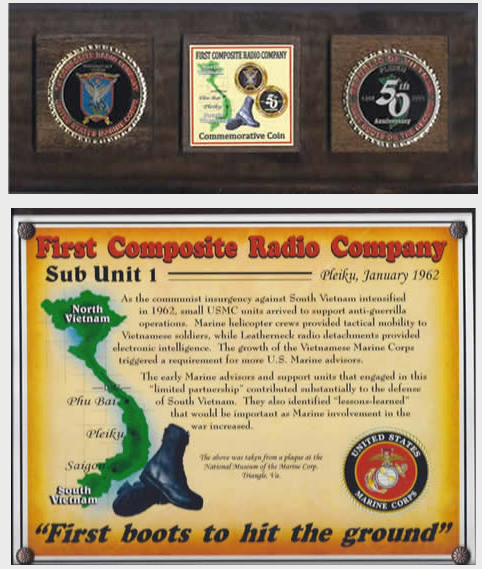 The First Composite Radio Company, Fleet Marine Force Pacific sent us a commemorative plaque and coin set commemorating the 50th anniversary of their deployment to the Republic of Vietnam. Their unit was first deployed to Pleiku in January 1962, and later moved to Phu-Bai. The unit changed their name to the 1st Radio Battalion in 1964. Images of the two plaques are included here. From a historical standpoint, this was actually a reactivated unit from WWII which after being formed in 1943 was active in Guadalcanal, New Caledonia, and Peleliu before being relocated to Pear Harbor and deactivated in late September of 1945.
Originally posted 5/9/11.