Join our Journey....
Help make this important project a reality!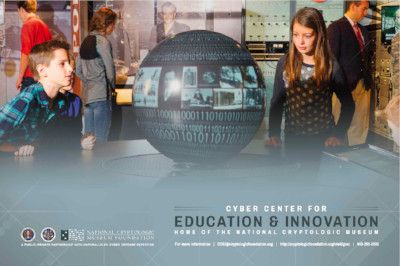 Thank you for visiting the Cyber Center for Education and Innovation (CCEI)- Home of the (New) National Cryptologic Museum (NCM) section of our website. Using the navigation on the side of the page, you can learn more about the CCEI's mission, goals, and current initiatives, as well as the vision and current status of the "New Museum Project" - to build the new facility for the CCEI-NCM.
Please donate to help make this important project become a reality. Donations made using this form will be designated for the "CCEI-New Museum Project." You can also use our original online donation form and indicate "CCEI-New Museum Project" in the designation field. THANK YOU!
The IRS classifies the Foundation as a 501 (C)(3) organization, which, under the Federal Tax Code, permits you to deduct your contribution to the full extent of the law. All documents pertaining to the Foundation's tax exempt status are available for inspection upon request.