Event Calendar
Sunday, January 28, 2018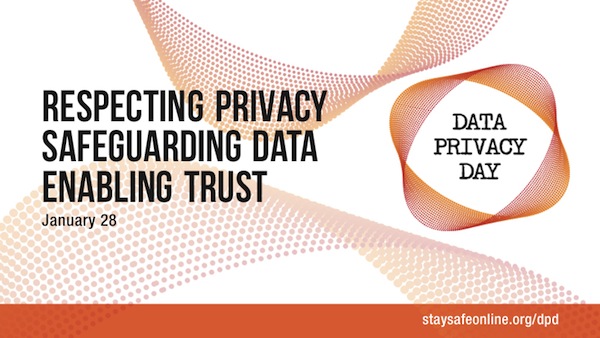 Description:
Every January 28th is Data Privacy Day. We hope you will take time to consider some online privacy tips such as.....

Switch on two-step verification or multi-factor authentication wherever offered to prevent unauthorized access.
Check on and update your personal privacy settings for wherever and however you go online.

Get more tips AND check your personal privacy settings at StaySafeOnline.org. Visit the link below.