Event Calendar
NCMF 2017 Spring Cryptologic Program
Wednesday, March 29, 2017 10:00 am - 1:00 pm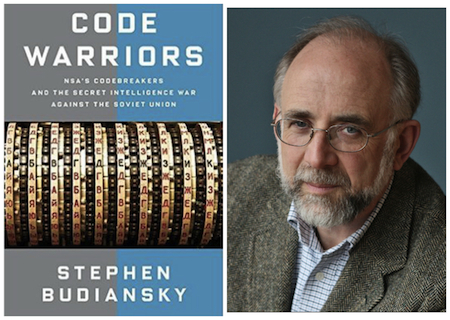 Location:
CACI, Inc., 2720 Technology Drive, Annapolis Junction, MD 20701
Description:
The NCMF's 2017 Spring program with a theme of "A New Perspective on NSA's Covert Activities" will take place on Wednesday, 29 March in Annapolis Junction, MD. The program will feature a presentation by author Mr. Stephen Budiansky from 1000-1130, followed by book-signing of Mr. Budiansky's recent history thriller entitled Code Warriors: NSA's Code Breakers and the Secret Intelligence War Against the Soviet Union at 1130. Lunch will be served from 1200-1300.

You will want to attend this timely program where Mr. Budiansky will speak about his latest book (noted above) that draws on an array of recently declassified documents to explore the NSA's long SIGINT struggle against the Soviets, and traces the historical forces behind the intelligence controversies making headlines today.

ABOUT THE SPEAKER
Mr. Budiansky is the author of numerous books of military and intelligence history, science, and biography including Battle of Wits: The Complete Story of Codebreaking in World War II and Blackett's War. He is the former foreign editor and deputy editor of U.S. News & World Report, and former Washington editor of the scientific journal Nature, and a regular contributor to the Wall Street Journal's book review pages. He received his master's degree in applied mathematics from Harvard and in 2011 was a recipient of a John Simon Guggenheim Foundation Fellowship as a writer of general non-fiction.

REGISTRATION INFO
The registration fee is $20 for members or $50 for guests (guest registration includes a one-year NCMF membership). Registration includes lunch. For your convenience, we offer easy online registration via REGISTER NOW link below. Please register by 23 March. Or you may mail-in your registration fee. Please mail checks to NCMF - P.O. Box 1682 Fort George G. Meade, Maryland 20755-9998 by 23 March.


This form stopped accepting submissions on March 24, 2017 10:00 am EDT.