EXPLORE WHAT'S NEW
---
This spotlight features news, programs, & more.
Click the link below the item to learn more.
THIS MONTH on the
On This Day In History
Calendar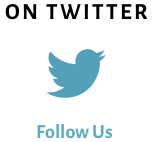 #OTD - 15 May 1942: President Roosevelt signs bill into law, creating the Women's Army Auxiliary Corps (WAAC), the…
https://t.co/qqVSF0QGpL

We worked closely with Senator Katie Fry-Hester throughout the 2022 General Assembly Session to coordinate our advo…
https://t.co/sOBbCoGoxI

About Us
The NCF's Vision is to Influence the cryptologic future by sharing our educational resources, stimulating new knowledge, and commemorating our heritage.
The Foundation provides exceptional cryptologic programs throughout the year, encourages young minds to explore cryptology and cyber education and careers,  hosts educational, cryptology-related exhibits at various community events, and honors the people— past, present, and future—whose contributions to our national security protect and make possible our way of life.
The NCF also provides needed support to the National Cryptologic Museum (NCM), the first public museum in the U.S. Intelligence Community. Located adjacent to the National Security Agency (NSA) in Maryland, the NCM houses a unique and priceless collection of artifacts that represent our Nation's history in code making and code breaking, as well as a world class library of cryptologic media. The NCF acquires the best artifacts for the Museum and supports new educational and interactive exhibits.
As part of the Foundation's partnership with NSA to build the Cyber Center for Education and Innovation - Home of the National Cryptologic Museum (CCEI-NCM), the NCF also serves as a leader in the field of cybersecurity - striving to provide the best in educational resources and programs.
The NCF has a three-part mission to Educate, Stimulate, and Commemorate. Learn more about our MISSION.