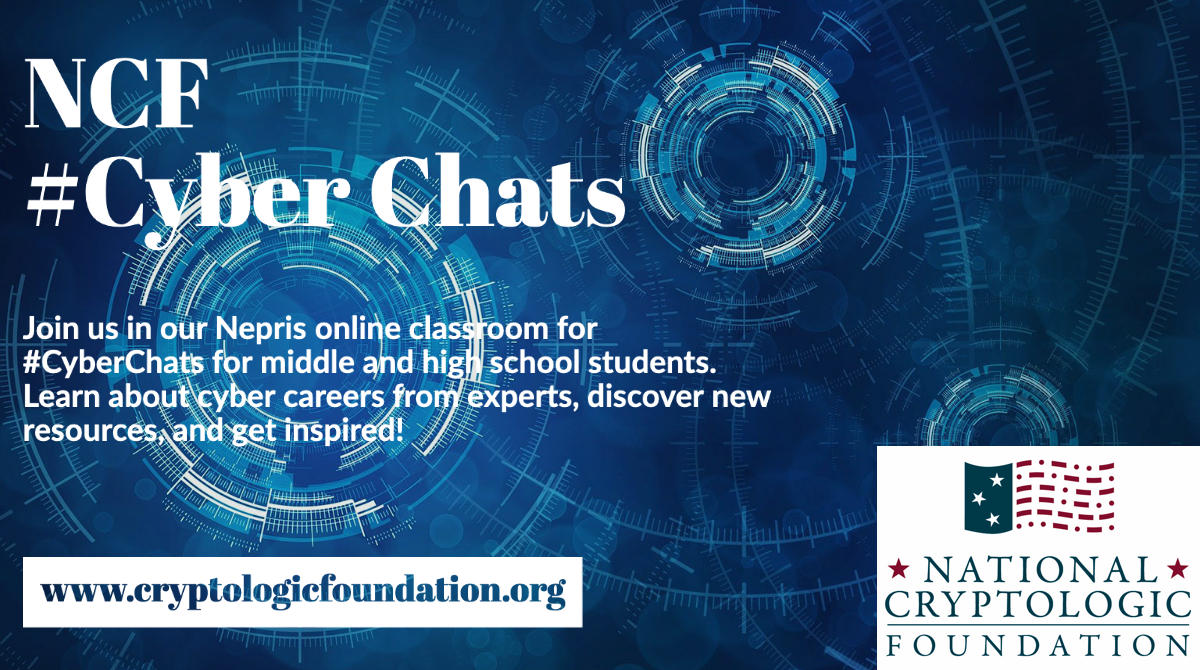 Title of Chat: The Skill of Cybersecurity - Adversarial Thinking
Chat Presenter: Seth Hamman of Cedarville University
Date of Chat: 23 Feb 2022
Link to Recording: View a recording of this Chat via the NCF #CyberChats Playlist on YouTube. This session was recorded via Nepris and is also available via Nepris.com.
Learn about upcoming NCF Chats or view the Chat archives.
Chat Description: We know what you're thinking - what is adversarial thinking? During this NCF #CyberChats session - Seth Hamman from Cedarville University shares his unique perspective about Adversarial Thinking. He focuses on how adversarial thinking can be a valuable skill in fields like cybersecurity and how students can learn strategic action of others via basic game theory concepts.
This chat will highlight three main points:
Cybersecurity is IMPORTANT! As society depends more and more on cyberspace, securing cyberspace and protecting the rights of people and organizations online is noble work.
Cybersecurity is INCLUSIVE! Even those who do not plan to work in cybersecurity jobs have roles to play as citizens of cyberspace, and for those that will work in the cybersecurity ecosystem, people with many different backgrounds and skills are needed – not just hackers in hoodies.
Cybersecurity is INTERESTING! Cybersecurity is not just about following security checklists and processes – it is about anticipating and defeating the bad guys who are always looking for new ways in
*** For Educators: This material is based on published research and is freely available to teachers thanks to a $100,000 grant from the NSA to develop these lessons for public use: https://clark.center/details/shamman/25802ff5-301f-49a8-9ca8-83c287fd8a4e.
Key Questions
Why does the world need cybersecurity?
How can we make cyberspace more secure?
What is adversarial thinking?
What is game theory and what does it have to do with cybersecurity?
Outcomes
Students will gain a fundamental understanding of cybersecurity that will helpfully orient all further cybersecurity education and training.
Students will indelibly associate cybersecurity with human adversaries.
Students will grasp the central importance of adversarial thinking for cybersecurity.
Students will learn basic game theory concepts that will help them anticipate the strategic actions of adversaries.