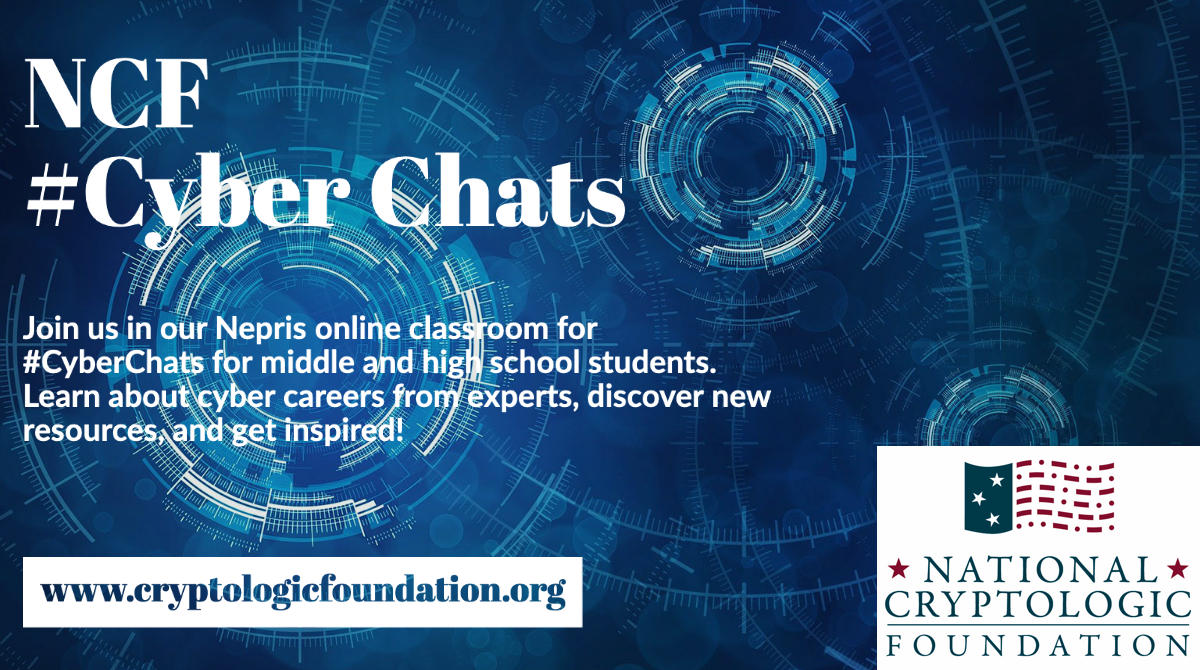 Title of Chat: Are you sharing unintended information online?
Chat Presenter: Charissa Kim of K-12 CyberTalk
Date of Chat: 8 Feb 2022
Link to Recording: View a recording of this Chat via the NCF #CyberChats Playlist on YouTube.
More NCF #CyberChats: Learn about upcoming Chats & view the Chats archives.
Chat Description: "From cyberbullying to social networking to digital identity, each year Safer Internet Day aims to raise awareness of emerging online issues and current concerns." The National Cryptologic Foundation aims to help raise awareness and answer your questions to help make your internet experience safer.
Do you wonder how to protect your phone? Is that picture you posted really there forever? How do companies know you wanted clothing from a specific store? Is someone keeping track of what websites you visit? For the NCF #CyberChats' Safer Internet Day session, Charissa Kim, a young person from K-12 CyberTalk (https://k12cybertalk.org/), answers these questions and more along with providing tips on how to stay safe on the Internet.
Key Questions
What does a malicious email look like and what should I do about it?
How do I minimize spam?
What is phishing?
What are the dangers of social media?
What is a good password and how should I keep track of them?
What do I do if I'm a victim of a cyber attack?
Outcomes
Students will gain awareness of the importance of staying safe on the internet, understand what malicious email looks like, and learn techniques on how to minimize spam. They'll also be able to explain the dangers of social media, understand where to go if you are a victim of cybercrime, and be able to summarize CISA's campaign aimed at increasing the understanding of cyber threats and empowering the American public to be safer and more secure online.
This Chat was originally presented via Nepris and can be viewed on Nepris.com with a Nepris account.