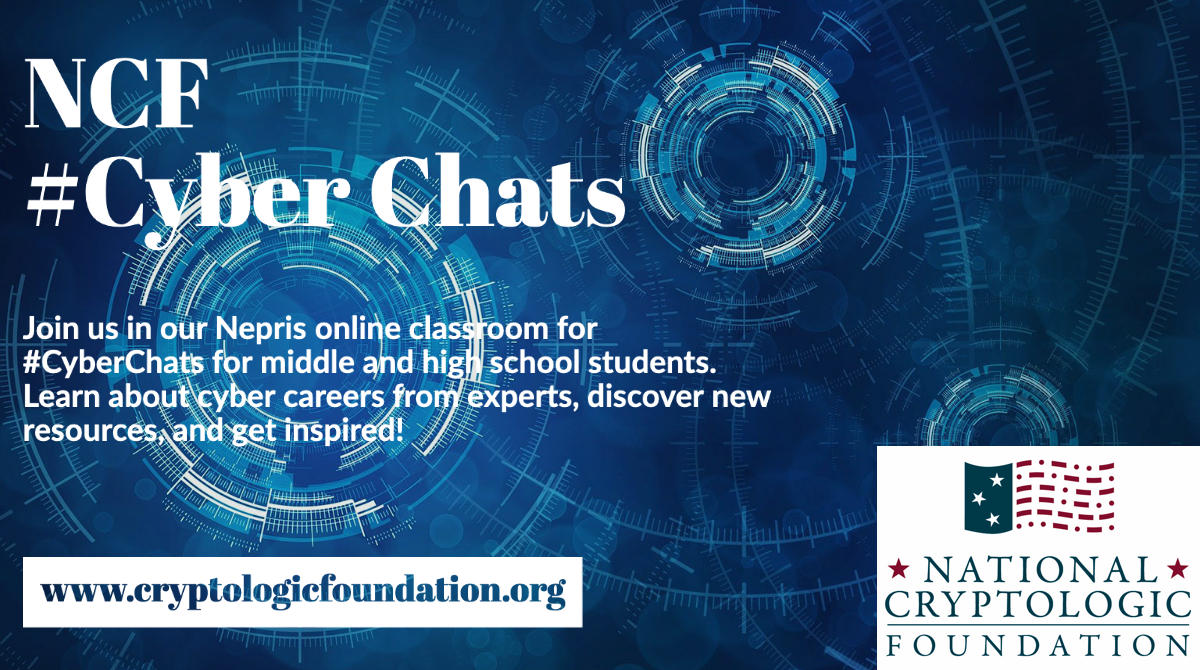 Title of Chat: Digital Forensics: The Backbone of Cybercrime
CyberChat Presenter: Ms. Kaitlyn Knabe
Date: 27 September 2021
Link to the Recording: Click to view this Chat via the NCF #CyberChats playlist on YouTube.
More About NCF #CyberChats: Learn about upcoming Chats or visit the archives.
Level of Students: High School or Middle School
Description of Chat:
In today's world, Digital Forensics is the backbone of cybercrime. During this NCF #CyberChats session, Kaitlyn Knabe, a senior cybersecurity student from Purdue University's CERIAS (Center for Education and Research in Information Assurance and Security), joined NCF Education Program Director Mark S. Loepker for a discussion on Digital Forensics and the forensic investigative process.
If you have you ever watched a crime show and wondered what the person on the computer is doing....or tried to find a person online.....or if you like computers or problem-solving and want to make a career out of it....this Chat is for you.
This Chat was originally presented via Nepris and a recording can also be viewed via Nepris.com with a Nepris account.

Big Idea or Topic Area covered by this Chat: Careers in Cyber.

Key Questions:
What is Digital Forensics and what are the different branches?
What is the forensic process?
How can I keep my information safe?
What does a digital forensics career path look like?
What students may do now to prepare themselves for a future career in digital forensics?

Expected Outcomes:
Awareness of the importance of cybersecurity practices to protect and defend our information and way of life.
Understanding how the forensic process is broken down
Explain the basic branches of digital forensics and their role in the future of technology
Identify opportunities for hands-on experiences to excite cybersecurity awareness and interest

About the Presenter:

Kaitlyn C. Knabe is an undergraduate student at Purdue University studying Cybersecurity with a minor in English. Her passion and focus are on digital forensics and cyber investigation. Kaitlyn holds multiple executive positions on the Purdue University Campus.

Kaitlyn is the treasurer of the student leadership council for the Center for Education and Research in Information Assurance and Security (CERIAS). CERIAS is currently viewed as one of the world's leading centers for research and education in areas of information security. Kaitlyn is also the founding president and executive board member of Women in Cybersecurity at Purdue University, a WiCyS national Student Chapter.

Ms. Knabe's internship experiences include L3Harris Technologies, a government defense contractor, doing network engineering in Florida. In addition, she consulted with Charles River Associates International doing forensic investigation and analysis in Boston. This coming summer she will be interning with Deloitte doing Cyber Risk in Seattle.