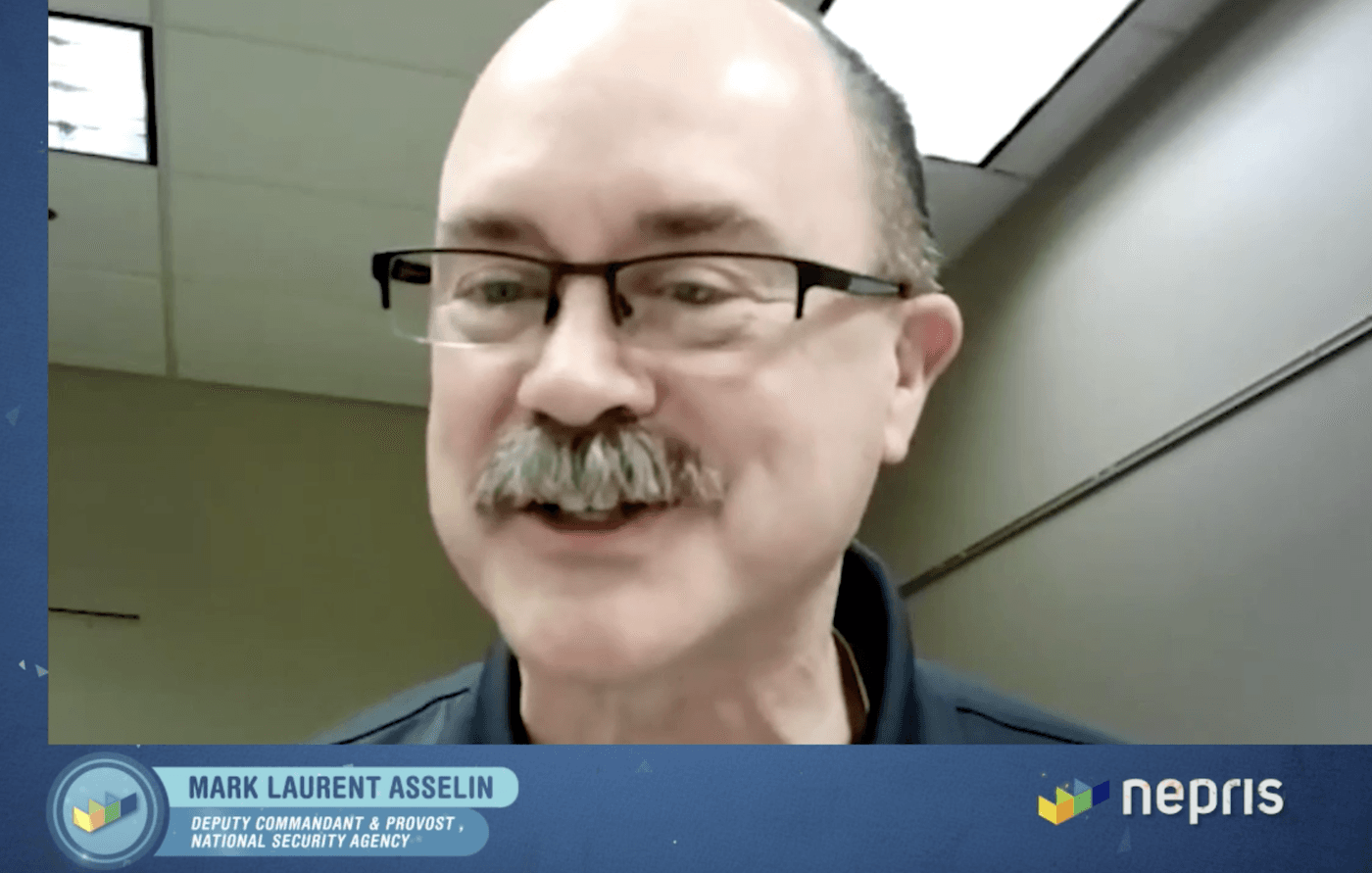 Date of Chat: 20 April 2021
Chat Title: Prepare for Success at NSA
Chat Topic: Cyber Careers
Chat Presenter: Dr. Mark Asselin, Deputy Commandant of the National Cryptologic School (NCS) at the NSA
Recording: View a recording of this Chat via our YouTube channel.
More #CyberChats: Learn more about NCF #CyberChats and our #CyberChats podcast.
Are you interested in learning more about or pursuing a career in cybersecurity, National Security, or Intelligence? As Deputy Commandant of the National Cryptologic School (NCS), Dr. Mark Asselin manages the nationally accredited NCS with six campuses globally and over 2,000 unique courses to the NSA workforce, U.S. Cyber Command, and all branches of the U.S. military. In addition, the NCS manages the 358 Centers of Academic Excellence (CAE) and sponsors a wide array of academic outreach programs, including the K-12 GenCyber camps, and Startalk (language) programs.
This Chat was presented via Nepris online.
Key Questions
What does the National Security Agency do?

What are the National Cryptologic School and its role at NSA?

What is cybersecurity?

What kinds of jobs are available in cybersecurity?

Do you know about National CAEs in Cyber Operations & Cyber Defense?

What are GenCyber and Startalk camps?



Outcomes
Provide a better understanding of the National Security Agency.
Raise the awareness of the importance of ongoing education and training to US national security.
Describe the significance of cybersecurity in protecting our national way of life.
Explain the need for cybersecurity professionals.
Summarize the breadth of cybersecurity opportunities students may not have explored.
Identify the opportunities for hands-on experiences to excite cybersecurity awareness and interest.