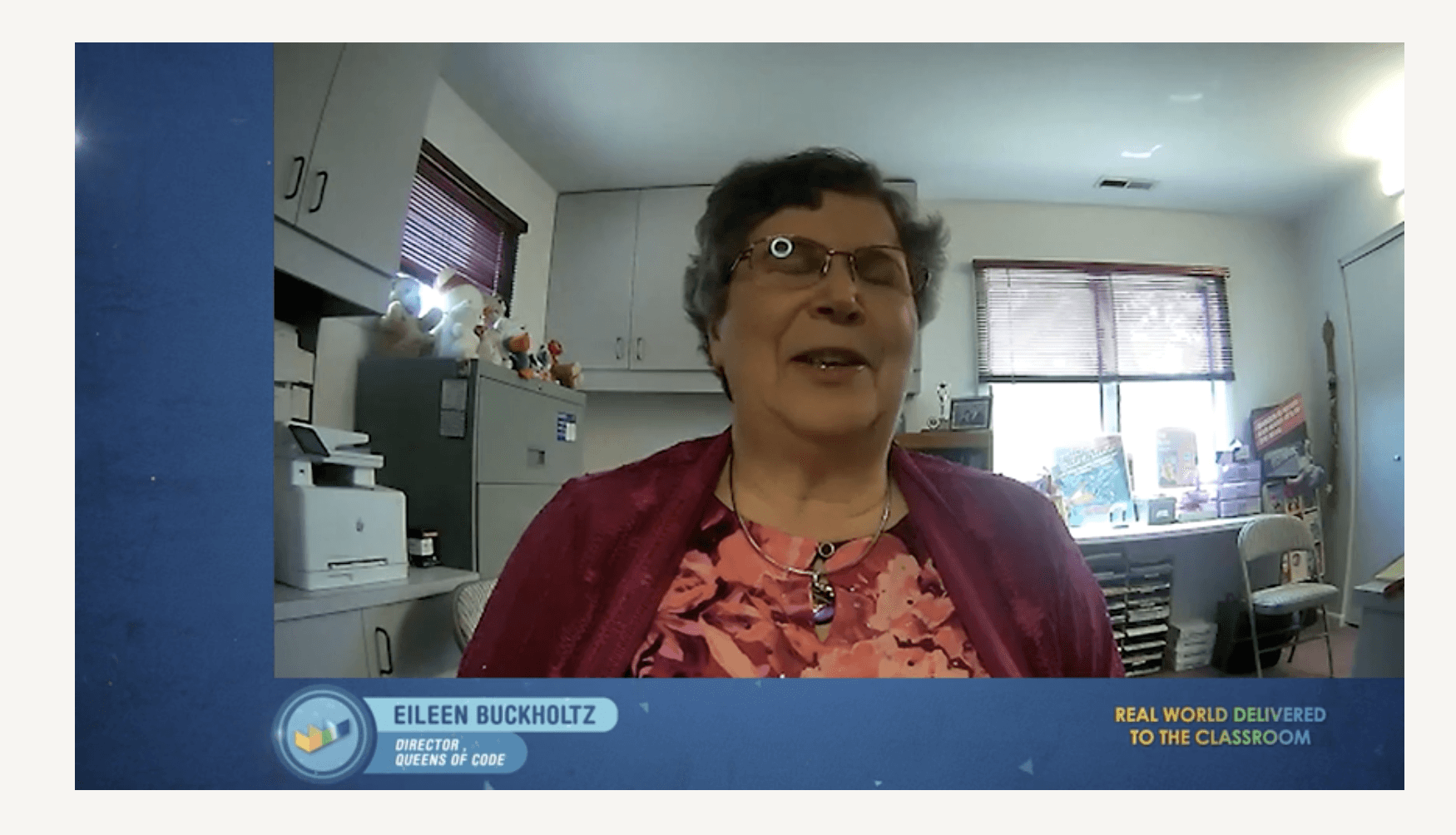 Date of Chat: 4 June 2020
Title of Chat: Cybersecurity Principles & Career Experiences from NSA "Queens of Code"
Chat Topics: Cyber Careers, Women in STEM
Chat Presenters: Eileen Buckholtz and Maureen McHugh - NSA Queens of Code
During this NCF #CyberChats session, Eileen Buckholtz introduces students to the Queens of Code, the National Security Agency's (NSA) computing women and discusses how these women contributed to early technology development and the national defense—a secret they've kept for over 50 years. She shares how their story relates to other stories such as Code Girls and Hidden Figures, and discusses how their mission and technology helped provide critical information to the president, key decision makers, and the military. Ms. Buckholtz explains why the Queens of Code and other women should be included in computing history. She is joined by fellow Queen of Code Maureen McHugh who also shares her story and insights.


Key Questions
How is the key principle used within the Cybersecurity field?
How did she enter the Cybersecurity field?
What area / domain of Cybersecurity does she work in?
What is a typical "day in the life" of a cyber professional
What is the typical educational background of cyber professionals?
How does one gain experience in cybersecurity?
What can students do now to prepare themselves for a future career in cyber?

Outcomes
Awareness of the key principle(s) presented.
Awareness of the broad spectrum of activities within Cybersecurity.
Appreciation for the life experiences available in Cybersecurity.
This session was originally presented via Nepris online.