NCM Virtual Lecture Series: Operation Finale: The Real Story of the Capture of the Nazi War Criminal, Adolf Eichmann (1960)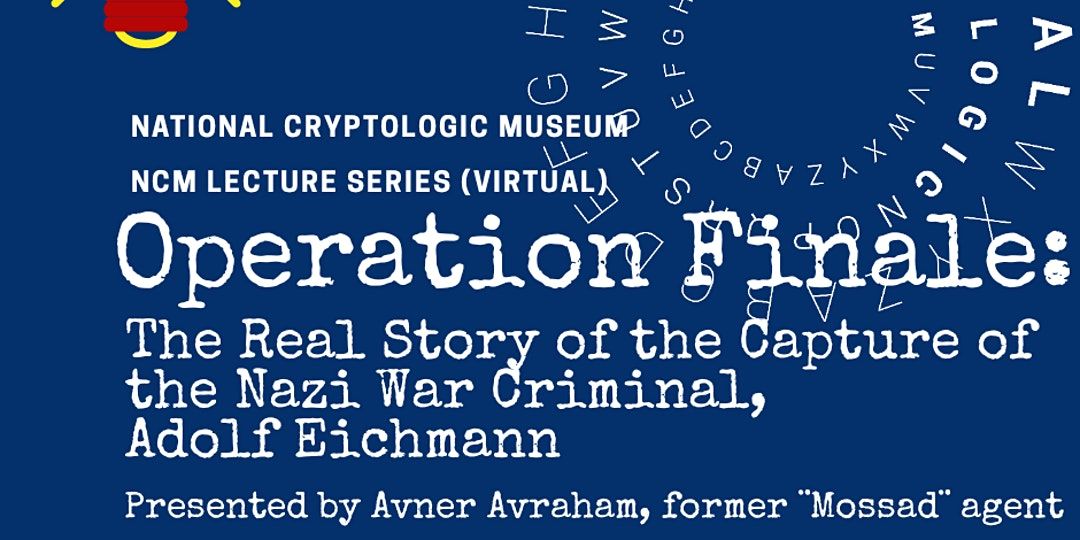 Join the NCM for another installment of the NCM Lecture Series. Avner Avraham, a former Mossad agent, will present, "Operation Finale."
Avner Avraham was instrumental in the creation of the major motion picture "Operation Finale." Serving as a senior consultant on the production, Avraham ensured the movie's accuracy in portraying the Mossad (the National Intelligence Agency of Israel) and their operation to capture Adolf Eichmann, a Nazi and one of the chief architects of the Holocaust.
Avraham also curated an "Operation Finale" exhibit, which pre-dated the movie, displaying espionage artifacts and recently declassified Mossad materials. This was the first time this material was seen outside of Israel. In his presentation, he will talk about his life, 28 years in Mossad, the real Operation Finale, and the new feature film.
The program will run about 60 minutes, and include a question-and-answer session. Avner will use a Power-point presentation during his lecture. When: Oct 23, 2020 11:00 AM Eastern Time (US and Canada)
You can access the presentation via Zoom - registration is required - see the link below.
After registering, you will receive a confirmation email containing information about joining the meeting.