Annual Reunion of the Navy Cryptologic Veterans Association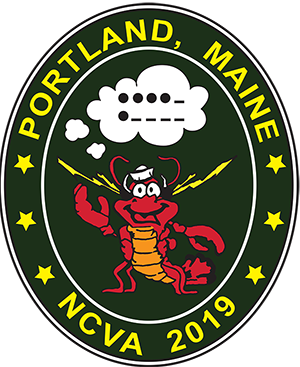 This year's annual reunion of the Navy Cryptologic Veteran's Association will be held at the Double Tree by Hilton in Portland, Maine, June 4-9, 2019. See the link below to visit the event website for more details and to register to attend.
This annual event features a NCVA Ship's Store, daily hospitality room, area tours, special events for spouses, Banquet on Saturday, June 9th and this year a real Maine Clam Bake/Lobster Feast. There will also be plenty to do and see in and around Portland.
On Saturday, June 9th - Presentation of the:
*. Captain Joseph Rochefort Information Warfare Officer Distinguished Leadership Award
*. On-the-Roof-Gang Navy and Marine Cryptologist of the Year
*. U.S. NCVA Award for Cryptologic Support Excellence
Also to be recognized during the presentations will be James S. Walters, the 2018 Winner of the Radio Club of America U.S. Navy Captain George P. McGinnis Memorial Award.
Cryptologic Veterans Groups meeting concurrently:
*. Naval Reserve Cryptologic Veterans Association
*. NSGA Philippines Veterans
*. NSGA Submarine Veterans
For more information and to register, please visit the reunion website link below.