United Way of Central MD Awards National Cryptologic Foundation $15,000 in the Anne Arundel County Changemaker Challenge - Nov 2021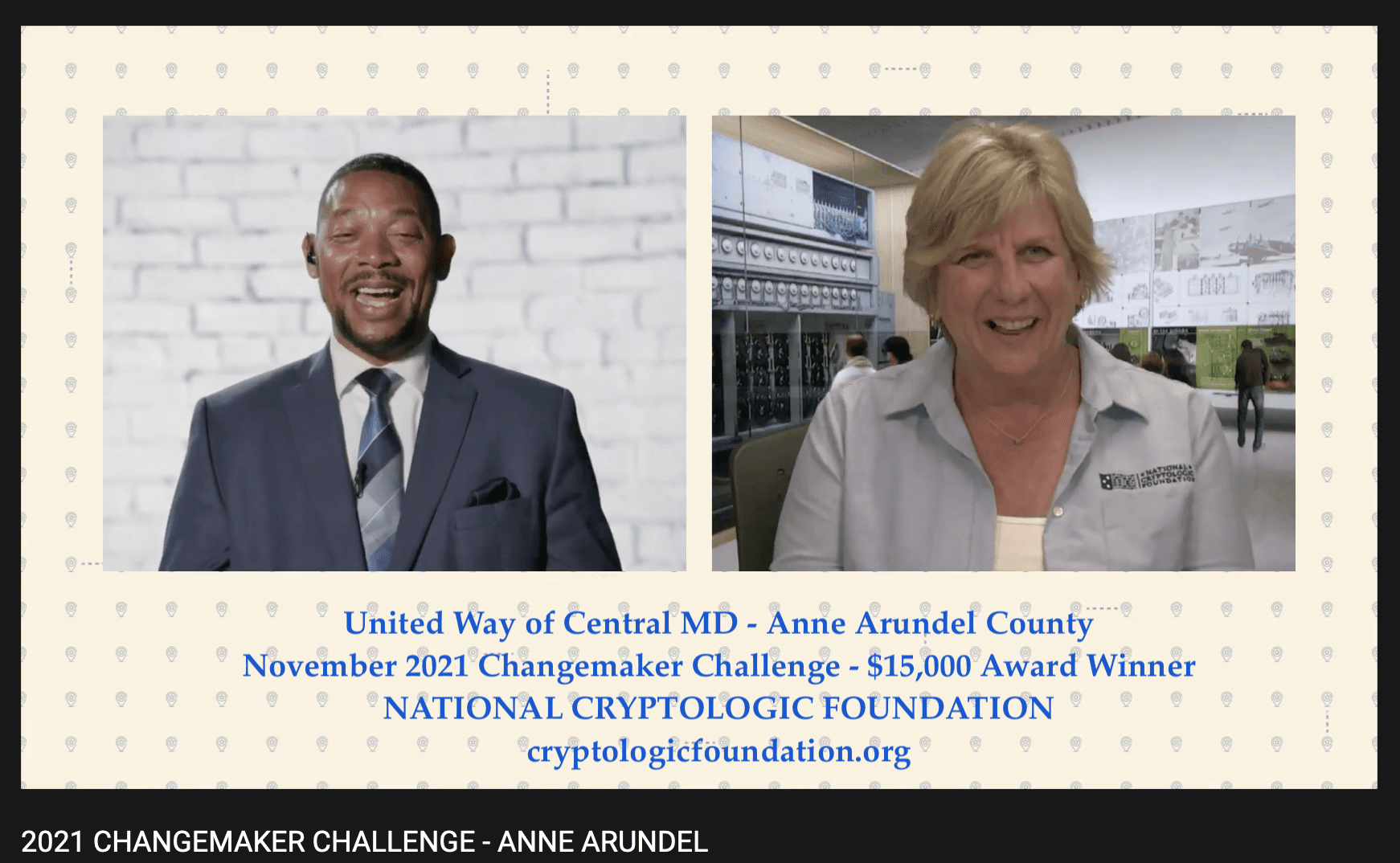 The National Cryptologic Foundation (NCF) was selected as one of 10 finalists (out of at least 250 applicants) for the United Way of Central Maryland's Changemaker Challenge for Anne Arundel County. The Challenge is aimed at helping to support organizations and individuals with fresh new ideas that address pressing issues in the community. And we are pleased to report that at the conclusion of the live event hosted by the United Way on Monday, 15 November 2021, the NCF was awarded one of the $15,000 grants!
The NCF's idea is to create a companion cybersecurity video game to the "Outsmart Cyberthreats" booklet. This will deliver the content to students in a novel, engaging manner that helps to remedy digital access inequalities.
We will be sharing more news about this award and the project it will help to support. So please stay tuned to our site and eletters for updates.
MANY THANKS to the United Way of Central Maryland and to everyone who tuned in to show their support and vote for the NCF!
Congratulations to all the Changemaker Challenge finalists and to all the winners! Anne Arundel County, MD is fortunate to have so many inspired changemakers!