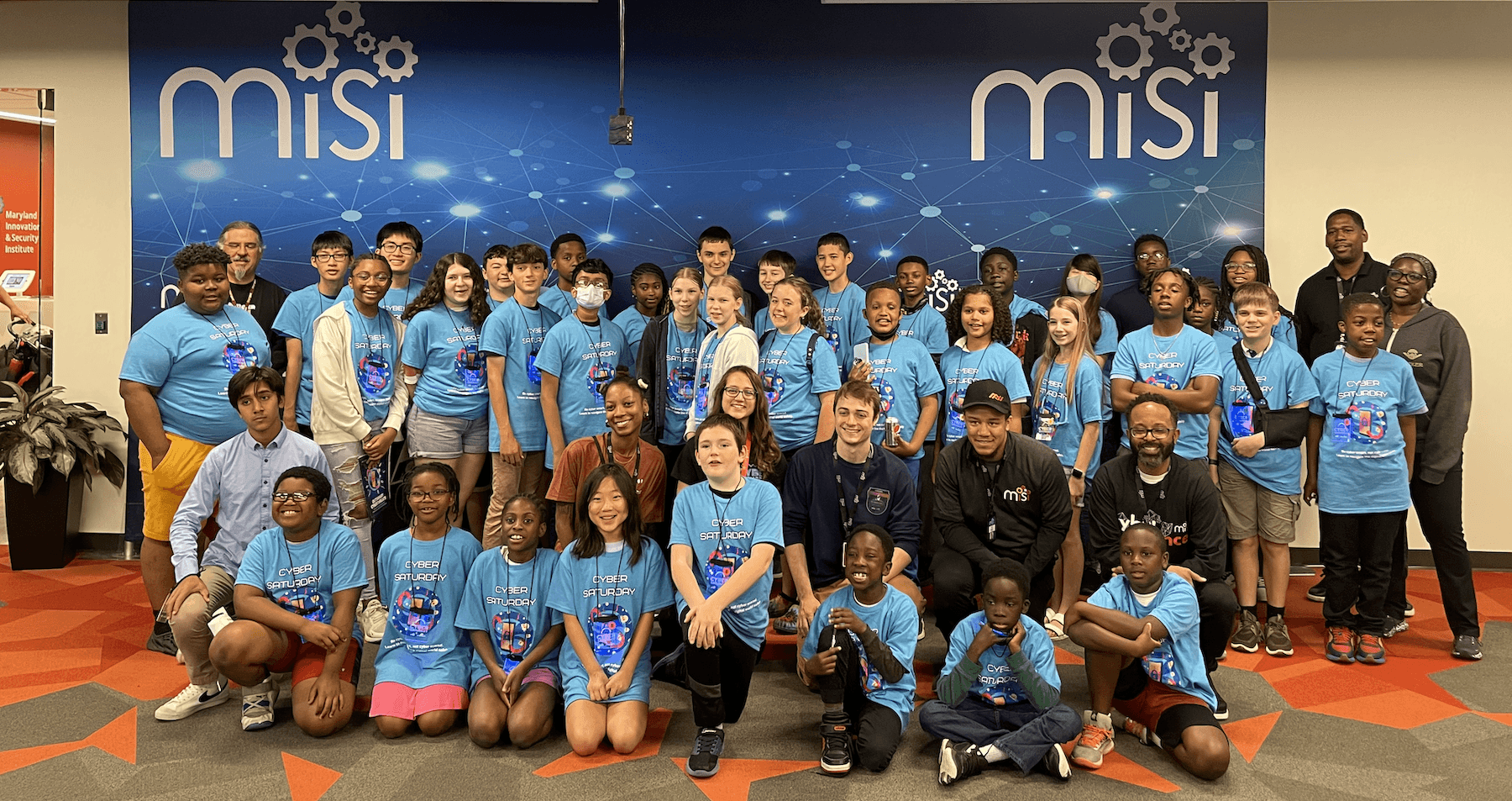 The inaugural Cyber Saturday was held on June 10, 2023. The National Cryptologic Foundation (NCF) partnered with the Maryland Innovation and Security Institute (MISI) to host Cyber Saturday at the MISI/DreamPort Facility in Columbia, MD. See a gallery of images below.
Participants were rising fifth to ninth-grade students who learned about cybersecurity, data care, and staying safe online by rotating between stations of hands-on exercises. MISI's team of engineers developed activities based on the NCF's Outsmart Cyberthreats Collection. The activities were engaging and helped students to understand cyber-related concepts.
Dr. Alisha Jordan, NCF Education Director, welcomed the 60 participants and their parents, and shared the details and schedule for the day. Laura Nelson, NCF President & CEO introduced the event's guest speaker, Charles Johnson-Bey, Ph.D., Senior Vice President, Booz Allen Hamilton. Dr. Johnson-Bey compared cybersecurity with taking care of the family business, explaining to the audience that the 'family business' is business or personal information you don't want to share with anyone. However, he added, "If someone asks you where you live, or what your phone number is, and you give it, you're giving away your personal information, or your 'family business.' Cybersecurity is a lot like that. And how do you protect that, right? You must learn to protect yourself and keep your information private."
Students were required to bring an adult chaperone and NCF personnel made sure chaperones were also engaged throughout the day. The chaperones put their cyber skills to test by participating in the NCF's Escape Room.
To round out the day, Miss Allegheny County - Kennedy Taylor, volunteered to work with the NCF on this event. Ms. Taylor works in cybersecurity and said, "Cyber Saturday may be my new favorite event of the year!"
The NCF thanks its Cyber Saturday sponsor AFCEA Central Maryland Chapter, the NiSUS team who managed the Escape Room, Gregg Smith, CEO of MISI and the MISI engineers and personnel who helped make Cyber Saturday possible.
---
Photo Gallery - click images for larger view