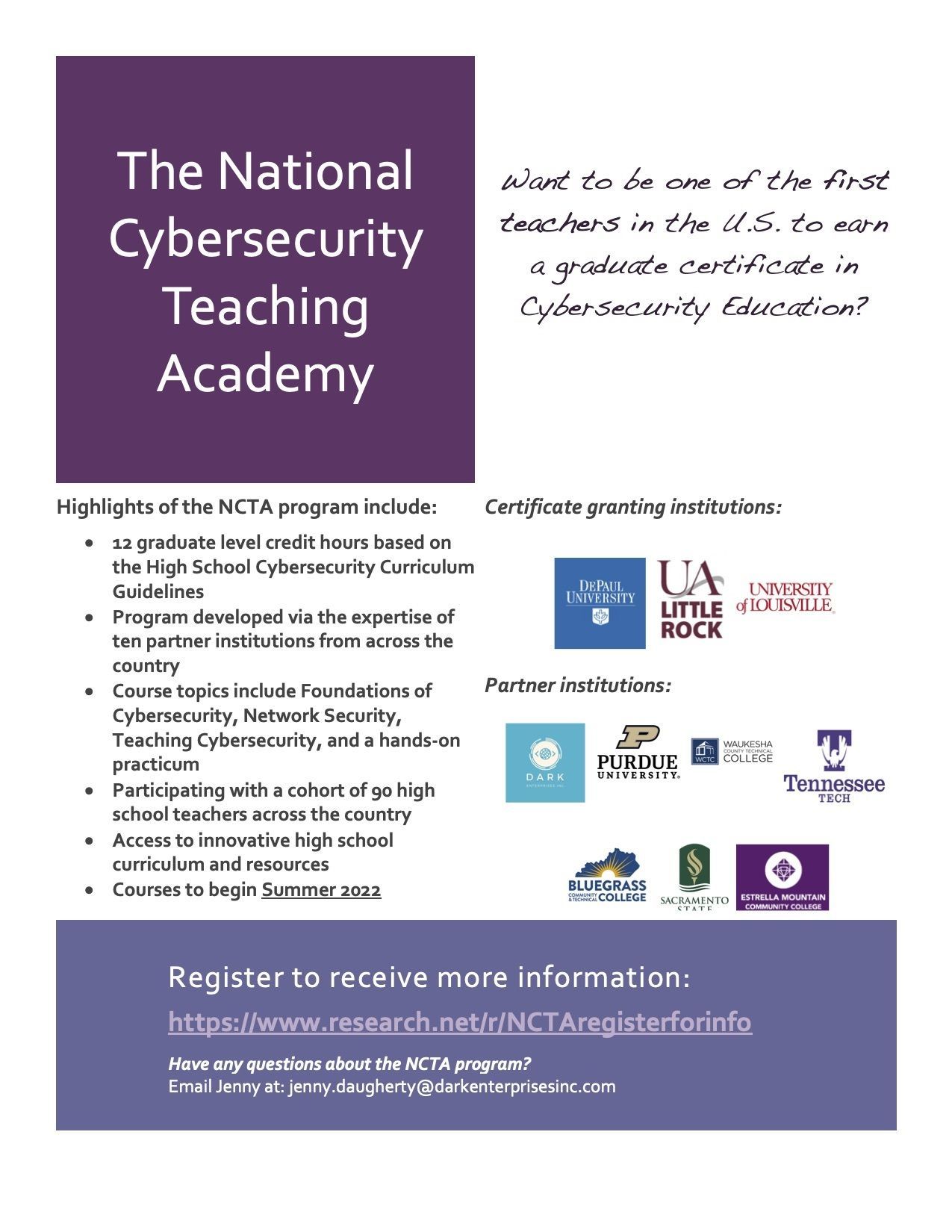 The National Cybersecurity Teaching Academy (NCTA), funded by an National Security Agency (NSA) grant will offer a 12-credit hour graduate certificate to high school teachers, and will include coursework on teaching cybersecurity, foundations of cybersecurity, network security, and advanced topics. Click to download the flyer pictured here.
Three universities (DePaul, University of Louisville, and UA Little Rock) will be offering the virtual program, with some variation depending upon the university's program. The program will begin Summer 2022. See a press release.
We would like to encourage teachers to register to receive more information about the program. The application will open in December 2021, so interested teachers should register for information before December 1, 2021.  A total of 90 teachers will receive scholarship support to participate in the program.