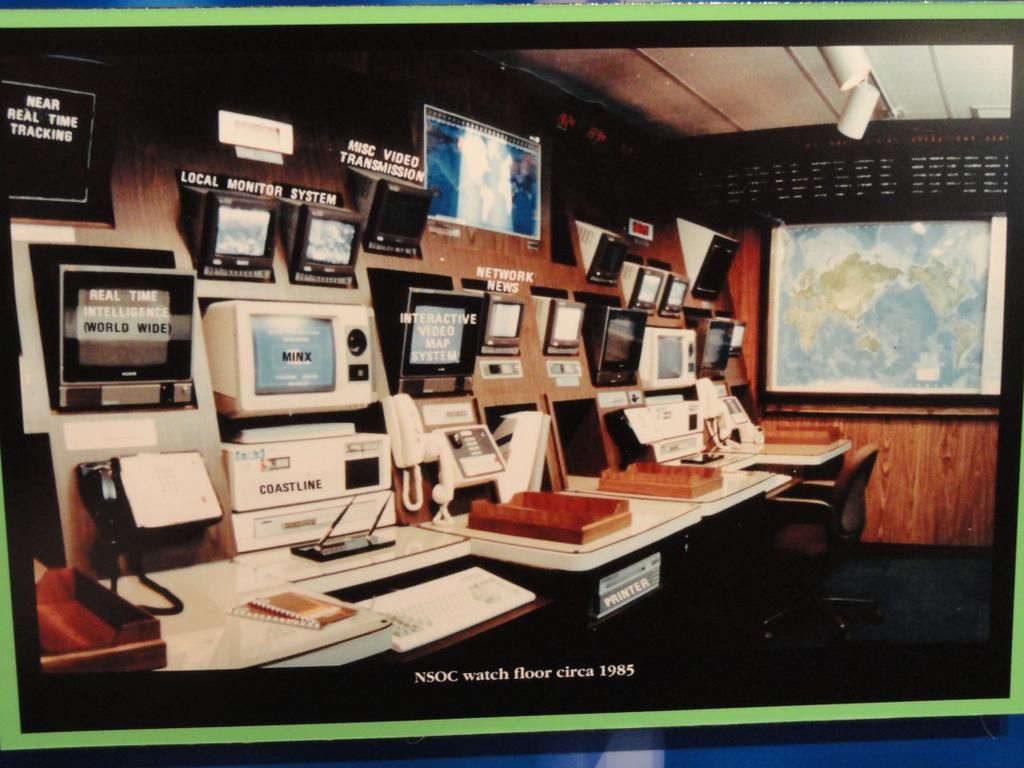 MESSAGE FROM THE CCH REGARDING THE 50th ANNIVERSARY OF NSOC.....
"NSOC will celebrate its 50th anniversary in 2022. To commemorate this milestone, the Center for Cryptologic History has been working on a substantive history of the organization. To help fill out our research in the NSA Archives, we've also been conducting oral interviews with former NSOC Directors and we'll be reaching out to former DIRNSAs and DDIRs soon. These interviews are being filmed by the NSA Video Production Center for inclusion in what will become a documentary about NSOC that we plan to have premiere during celebratory events in December 2022.

In addition, we've reached out within NSA: to those who've served in NSOC, either in duty positions on the floor or on staff, as well as those who've engaged with NSOC in meaningful or memorable ways. However, current employees are only a part of the NSOC diaspora. We're reaching out now to you, retired NSAers, for your comments. You hold institutional memory of earlier segments of NSOC's evolution that simply may not be reflected in Archival holdings.

Please share your UNCLASSIFIED memories of NSOC! These can be about anything you choose to relate: whether of crisis response, typical operations, memorable leadership (good or bad), the work climate, interactions with senior NSA leadership, or funny anecdotes. It's completely up to you, constrained – of course – only by a need to speak at the UNCLASSIFIED level.

As a memory jogger to get you started, here are some sample questions:
What was your most memorable experience (positive or negative) with NSOC?
What observations do you have about leadership within NSOC? Or Senior NSA leaders?
What observations do you have about NSOC's response to crisis or changing demands?
How did your experience in NSOC affect your later career?
How would you characterize NSOC's value to the Agency?
Please indicate the dates of your interactions with NSOC. What was your position at the time?
To contribute to the "NSOC at 50" project, please mail your UNCLASSIFIED responses to:

Department of Defense
ATTN P135 (Parsons), Suite 6886
Center for Cryptologic History
9800 Savage Road
Fort Meade, MD 20755-6876
 
We're hoping that we'll be able to publish the historical monograph at the UNCLASSIFIED level in order to reach the broadest possible audience. So we hope that you'll have an opportunity to read it once it comes out. If we're successful with this plan, we'll notify the NCMF membership on how to obtain a copy.

Thank you in advance for your participation!
Tom Seivert, Former NSOC Deputy Director, NSOC Standby Active Reserve (SAR)
Sarah Parsons, Lead Historian, Center for Cryptologic History"