9/11 Commission's Focus on Cyber Threat
9/11 Commission Highlights Cyber Threat in Anniversary Report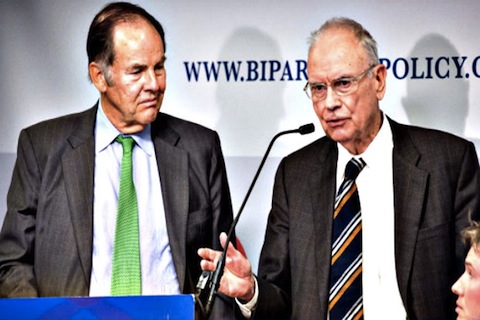 In July 2014, the 9/11 Commission issued its 10th anniversary report: Today's Rising Terrorist Threat and the Danger to the United States: Reflections on the Tenth Anniversary of The 9/11 Commission Report.
The report reviews progress in areas the Commission initially included in its original 2004 investigative findings. One significant addition is the Commission's decision to emphasize the cyber threat and the lack of public awareness and understanding of the threat.
"One lesson of the 9/11 story is that, as a nation, Americans did not awaken to the gravity of the terrorist threat until it was too late," says the report, published July 22. "We must not repeat that mistake in the cyber realm."  "....Government officials should explain to the public -in clear, specific terms-the severity of the cyber threat and what the stakes are for our country."
The Commission also highlights the need for Congress to enact legislation to facilitate information-sharing and cooperation between the U.S. government and private sector, as well as to allow the possibility of granting private sector entities the authority to take direct counter-action when their network resources fall victim to adversary action.
"Congress's failure to enact comprehensive cybersecurity legislation exacerbates this unpreparedness and puts the country at risk."
In his article, The 9/11 Commission's New Cyberthreat Focus, posted on 23 July 2014 on The Public Eye Blog on govinfosecurity.com, Eric Chabrow offers a summary of the cyber aspects of the Commission's report along with a summary of how the report addresses the impact of Snowden's unauthorized disclosures and the effects on NSA recruitment.
From the Commission's report:  "While there was a post-9/11 upsurge in the number of young people applying for national security jobs, recent headwinds appear to have seriously affected recruiting efforts," the report says, noting that NSA applications fell by one-third in the wake of disclosures of NSA meddling. "The threat to the country remains very real, and these agencies are doing work that keeps us all safe.......These leaks should not dissuade talented, patriotic young people from considering careers in national security."
The cyber aspects are discussed on pages 1, 18,19, and 39 of the Report.