Cryptologic History Calendar
1917: Capt Frank Moorman tasked to form Radio Intelligence Section.
Saturday, July 28, 2018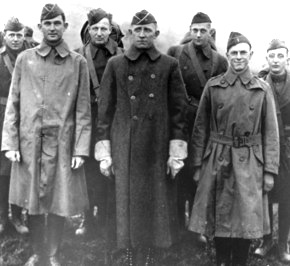 Description:
28 July 1917: Capt Frank Moorman was tasked by AEF G2, Brig. Gen. Dennis Nolan to form a new Radio Intelligence Section with the mission of reading German code and deciphering messages. Photo by INSCOM: Lt. Col. Frank Moorman and his staff of the Radio Intelligence Section are pictured at American Expeditionary Forces Headquarters.

Learn more via the link below to the article, "Tactical Signals Intelligence originates in World War I," by Ruth Quinn, Staff Historian
USAICoE Command History Office.

Excerpt: Between its start on July 28, 1917, and Lt. Col. Moorman's final report dated January 2, 1919, a total of 80 personnel were members of the General Staff Radio Intelligence Section at one time or another, including Capt. Herbert Yardley, who later headed the Army's Code and Cipher Bureau and the State Department's Black Chamber, and 1st Lt. William Friedman, who would later head the Army's Signal Intelligence Service.

The men of the Radio Intelligence Service, General Staff, located enemy radio stations, constructed net diagrams, intercepted and decoded enemy radio and telegraph messages and telephone conversations, intercepted and located radio signals from airplanes ranging for hostile artillery, policed American telephone lines near the front operational security, and distributed American trench codes. Moorman and his section were in the forefront of the American Army's first foray into tactical signals intelligence.