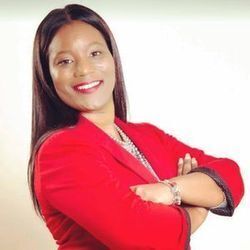 Dr. Alisha Jordan joined the National Cryptologic Foundation (NCF) as its new Director of Education on November 30, 2022.
"We are thrilled to have Alisha join the NCF as our Director of Education. She brings a wealth of experience, a passion for educating the next generation of cryptologists and cyber professionals, and an infectious enthusiasm for our mission. We are fortunate to have such a high-caliber professional on our team," said Laura Nelson, NCF President & CEO.
Before her arrival, Dr. Jordan was the founding principal of Mother Mary Lange Catholic School. The newest Catholic school in the Archdiocese of Baltimore, built in late 2021.
She has worked in Catholic and public schools during her 20+ year career as an educator. She has served in multiple roles - middle school math teacher, 8th-grade team leader, STEM coordinator, assistant principal, and principal, for a population of schools that range from 200 -1000 student enrollment.
Her skill set includes supervising and evaluating educators, reviewing and revising instructional methods, directing school STEM programs, identifying students in need of support, writing curriculum, writing educational grants, developing partnerships within the community, operating a resource department, coordinating with school improvement teams (classroom teachers, school counselor, social worker), developing and providing professional development on various topics for teachers, mentoring and coaching new teachers, and creating and managing school budgets.
She thrives in fast-paced, dynamic environments and rapidly- changing settings and is known for being a team player.
Dr. Jordan received her Ed.D in Urban Education from Morgan State University. She earned an MS in Education from the College of Notre Dame, Maryland, and a Bachelor of Liberal Arts degree in Sociology from Hampton University.