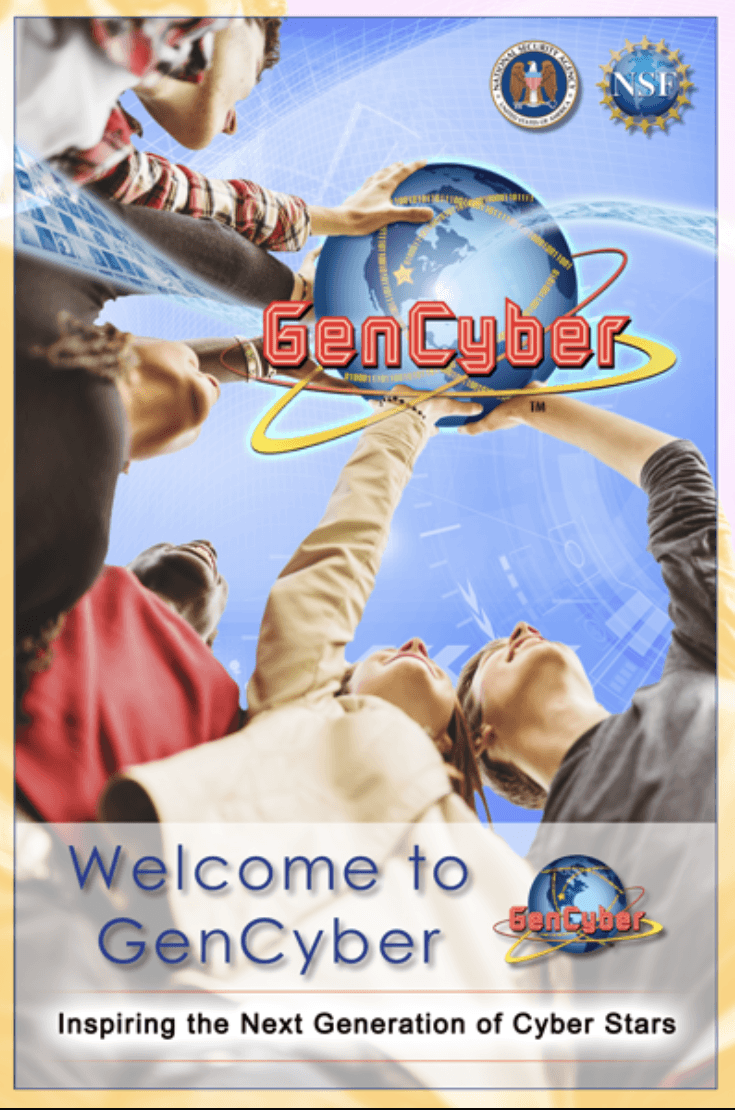 On 12 May 2022, in partnership with the National Security Agency (NSA), the National Cryptologic Foundation (NCF) co-hosted an Education Expo for 150 educators attending the GenCyber Spring Meeting at the Westin in Arlington, VA.
The Expo was an excellent opportunity for the NCF and select partner organizations to share educational cybersecurity offerings and resources and engage with educators to hear their wants and needs.
Six partner organizations attended and displayed their offerings:
-CLARK/CARD
-Cyber.org
-Start Engineering
-CyberConIQ
-University of Texas San Antonio
-National Cybersecurity Center
The NCF also shared resources on behalf of two partner organizations:

-TeachCyber
-Cybercrime Support Network

The NCF would like to thank CLARK/CARD and the Cybercrime Support Network for financial contributions they made to the NCF.
About GenCyber
The GenCyber program provides cybersecurity experiences for students and teachers at the secondary level. The goals of the GenCyber program are to:
* Ignite, sustain, and increase awareness of K12 cybersecurity content and cybersecurity postsecondary and career opportunities for participants through year-round engagement;
* Increase student diversity in cybersecurity college and career readiness pathways at the K-12 level; and
* Facilitate teacher readiness within a teacher learning community to learn, develop, and deliver cybersecurity content for the K-12 classroom in collaboration with other nationwide initiatives.
The GenCyber program strives to be a part of the solution to the Nation's shortfall of skilled cybersecurity professionals. Ensuring that enough young people are inspired to utilize their talents in cybersecurity is critical to the future of our country's national and economic security as we become even more reliant on cyber-based technology in every aspect of our daily lives.
To ensure a level playing field, GenCyber camps are open to all student and teacher participants at no cost.
The GenCyber program is financially supported by the National Security Agency, the National Science Foundation* and other federal partners on an annual basis.