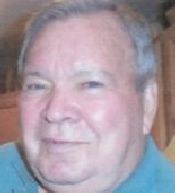 William Thomas "Bill" Dudley, 80, of Annapolis, MD died August 24, 2014 after a lengthy illness. Born on November 30, 1933 in Lobelville, TN to the late Fay and Ruth Curl Dudley, Bill graduated from the University of Maryland and completed several intelligence related in-depth programs which included Russian language studies at Syracuse University.
Bill retired in 1993 after a 42 year career in cryptology equally split between the military and National Security Agency service. Throughout his career he served as a radio operator, research analyst, and manager. While in the military, Bill served in Korea, Japan, Germany, Vietnam, and Okinawa. His NSA service was primarily at Ft. Meade, MD, but also included postings in Canada and Hawaii. His military decorations included the Bronze Star, Joint Services Commendation Medal, Army and Air Force Commendation Medals, Korean and Vietnam Service Medals and the National Defense Service Medal.
Bill is survived by his devoted wife of 16 years, Harriet Underwood; his son, Tom (Dr. Bonnie Cohen) Dudley of Owings Mills, MD; daughter, Harriet (Steve) Walsh of Sykesville, MD; step-sons Larry (Amy Driscoll) Lebowitz and Stanley (Stacey Longenecker) Underwood; step daughter, Marci Lebowitz; seven grandchildren, Sarah (Matt), Teresa, Brian, Patrick, Hana, Kendyl, and Brett and two great-grandchildren, Hailey and Stephen. His marriage to Elizabeth Dudley (Jarvis) ended in divorce.
Sponsored for the In Memoriam Registry by the Hazards Golf Group.