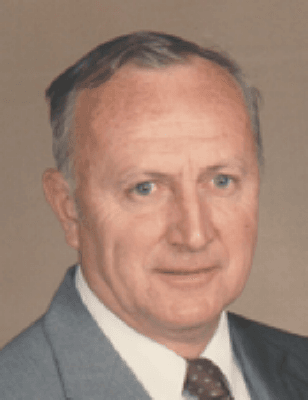 William Frederick "Bill" Hawkins, 91, of Ashton, Maryland, beloved husband, father, grandfather ("Pop Pop") and great grandfather, passed away peacefully on July 20, 2022. Bill is survived by his wife of 71 years, Mary Elaine Hawkins; his children Deborah (Bill) DeMarco, Bill (Dianne) Hawkins; his grandchildren Deaven (Thomas) Niblock, Carly (David) Watkins, Dalton Hawkins; and great-grandson Lane Niblock.
Bill was born on December 22, 1930, to Chester and Eleanor Hawkins in Providence, Rhode Island. As a child he was quite the entertainer, performing as a singer and dancer both on the radio and at Roger Williams Park. He left home at 17 and enlisted in the United States Navy, serving our country from 1948 to 1952, and later in the Department of Defense for over 42 years.  
Bill's wife and children were very important to him. He and his wife Elaine spent many years volunteering and supporting their children in the Chillum-Adelphi Drum and Bugle Corps. He was a devoted grandfather to his three grandchildren. He never missed a recital, a ball game, karate promotion, or graduation. Bill and Elaine opened their hearts and their home to many family members and friends over the years, when someone needed a helping hand or were just new to the area.
After retiring, Bill volunteered at the National Cryptologic Museum in Annapolis Junction, Maryland. He enjoyed traveling with Elaine, coin collecting, and was a model train enthusiast.
Services will be held on Friday, August 5, 2022, at the Roy W. Barber Funeral Home, 21525 Laytonsville Rd, Laytonsville, MD 20882. Visitation will begin at 10:00 a.m.; the memorial service will begin at 11:00 a.m. In lieu of flowers, donations may be made to the National Cryptologic Museum, 8290 Colony Seven Rd, Annapolis Junction, MD 20701.
* Special note from the NCF - Bill was a LONG TIME member of the National Cryptologic Foundation - joining in January 1999. He will be deeply missed. Bill has been added to the In Memoriam Registry (online here and available to view at the Museum). If anyone would like to donate in memory of Bill, their name will be added as a sponsor of his In Memoriam Registry page.
Sponsored for the In Memoriam Registry by Mr. Mark Sartain, Mr. & Mrs. Rick and Vickie Babbit, John Gordon, Elaine Forrester, Ruth Carnes, Opal Blaine, Ms. Paula Valdez, Colleen Shelley, Jacqueline Zeender, J. Sue Guio, Catherine Songster, Paula Searle, Marilyn Baird, and Mary Joan Raff