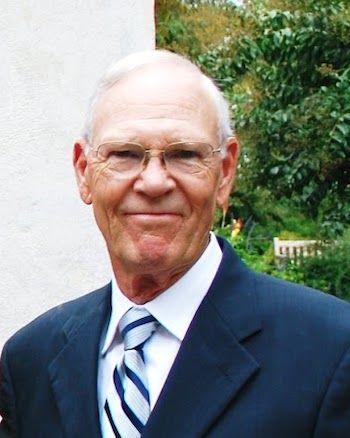 Wendell "Wendy" Butler White
November 3, 1927 —September 17, 2020
Wendell B. White, formerly of Clarksville, Maryland, died on September 17th in Greensboro, North Carolina.
Wendell was born in Memphis, Tennessee to Lillian Lucille White and Zelfa Wendell White. He had a half-brother, Samuel J. Walsh. Wendell grew up in Tampa, Florida and entered the US Air Force in 1946. While stationed in Virginia, he met, fell in love with,and married Ethel Virginia (Ginny) Cosby. They had one child, David Stewart White.
Wendell joined the Air Force Security Service, beginning a career in government service that culminated in the late 1980s as a senior executive in the National Security Agency. Wendell and family lived in Howard County, Maryland from 1961-1965, then moved to Europe on government assignment. They returned to Maryland in 1968. Wendell retired from government service in 1988 to spend precious years with his wife Ginny, who died in 1991.
Wendell White is survived by his son David, daughter-in-law Deb Hosey White, and grandchildren Laura Katherine White and Daniel Stewart White.
Donations in Wendell's memory may be made to Habitat for Humanity of Greater Greensboro 1031 Summit Avenue, Suite 2W-2, Greensboro, NC 27405
Sponsored for the NCF's In Memoriam Registry by the Hazards Golf Group.