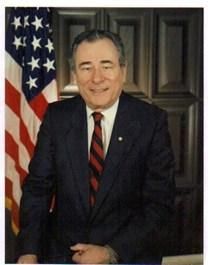 Thomas Tyson Land Jr., age 81 of Yakima passed from an extended illness on the 27th of April 2012.
Tom was born September 24th 1930 to Genevieve (Fitzgerald) and Thomas Land in Washington D.C. where shortly he was joined by his sister Jean (Strachan) and nine years later his baby brother John.
Graduating from Eastern High School in 1948 he, proudly, earned a full scholarship from American University where he graduated with a B.A. in Political Science in 1952 Tom said, "The American University experience helped me to mature, think, write, debate and act on the basis of facts."
The year 1952 was a hallmark year as he joined the U.S. Army in August and on Thanksgiving Day (Nov. 27th), home on leave from basic training he married Phyllis Elnora Connolly in D.C., not knowing he was getting married THAT day!

He began his career with the National Security Agency (NSA) in 1955 as a Cryptologist, serving in a variety of technical and management positions at various echelons at headquarters and field locations involving various professional disciplines and target areas. His career with the agency spanned 43 years, he was an Office Staff Chief from 1973-1978, Chief of the Yakima Research Station from 1978-1982, and Chief of Staff for a major operations group from 1982-1983. The position he loved the best and found the most challenging was the one from 1983-1993 as Director of Civilian Personnel, he ended his career in 1994, as Chief of Management Services when he left the agency and retired to Yakima. He was a Phoenix Society member for many years until his illness.
He was the Recipient of the National Intelligence Distinguished Service Medal from the Director of the CIA in August of 1994; Presidential Rank Award of Meritorious Executive from President Reagan in July of 1988; Exceptional Civilian Service Award from Director, NSA in March of 1986.
His only child, a daughter, Tamara (Tammy) Lee Land (Graham) was born December 29, 1959. His only grandchild, Kaili Land Lockbeam, was born November 19, 1988 and is slated to graduate with her Masters Degree in Museum Studies from The George Washington University.
Tom and Phyl have enjoyed worldwide traveling, their time shares on both coasts, playing cards with their friends and watching their granddaughter bloom during the retirement years.
Sponsored for the In Memoriam Registry by Phyllis E. Land (Tom's wife).