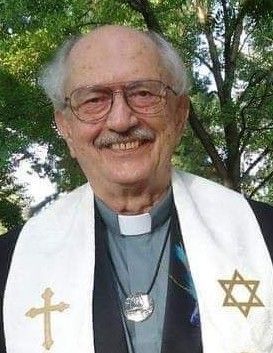 Mr. Robert "Bob" Livingston Spencer, 82, died Saturday, October 3, 2020 at the North Mississippi Medical Center following a brief illness.
Bob was born September 14, 1938 in Carlsbad, New Mexico to the union of Robert Augustus Spencer and Katherine Livingston Spencer. After graduating high school he continued his studies, earning a BS degree from the University of Maryland. Robert was patriotic and served his country in the U.S. Air Force. Following an honorable discharge, he worked as an analyst employed by the U.S. Department of Defense, retiring after 35 years of service. 
Robert married Betty Cunniff in 1967. He was active in many civil rights and gay rights causes, and served as a Lay Minister at the Unitarian Universalist Church in Tupelo.
Robert is survived by his wife of 53 years, Betty Spencer, and daughter, Mary Katherine Spencer, both of Tupelo; his step-mother, Wanda Spencer of Carlsbad, NM; sister, Lora Alice Bentley of Eustis, FL, Karen Holland of Austin, TX; two grandchildren, Cian Villanueva of Phoenix, AZ, and Vesna Spencer of Tupelo. He was preceded in death by his parents.
All services are private to the family.  Holland Funeral Directors - Tupelo Chapel is entrusted with arrangements. 
In lieu of flowers, donations in Bob's memory may be made to the Pride Resource Center of North MS, 1800 West Main St. Suite 134, Tupelo, MS 38802.
Condolences to the family may be posted at hollandfuneraldirectors.com.
Sponsored by the NCF's In Memoriam Registry by Mr. Joe Amato.