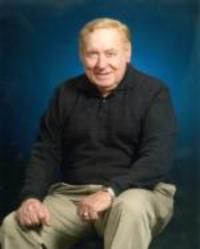 Phoenix Society Life member, Paul Albert Duchene, age 86, a nine year resident of Edgewater and formerly of College Park for 50 years, died on Sunday, June 6, at the Mandrin Chesapeake Hospice House in Harwood of myelo-dysplastic syndrome. He was born on May 24, 1924, in Bridgeport, Conn.
Paul was a charter member of the National Security Agency (NSA) where he worked as a logistics management specialist for many years. (He retired from R Group in 1980 with 37 years of service.) He was a Phoenix Society Life member, a member of the University of Maryland Terrapin Club, the United Methodist Church of North College Park, and the Masons. He was also a past President of the Hyattsville Lions Club and an illustrator for the Phoenix Society's publication, "The Phoenician." In his spare time, Paul enjoyed music, art, boating, and traveling.
Paul was preceded in death on December 8, 2001, by his wife of 54 years, Barbara Waters Duchene, and also, by his sister, Gwen Watson. He is survived by a son, Robert Duchene, of Edgewater; two daughters, Susan Connors of Alexandria, Va. and Adriana Harbaugh of San Antonio, Texas; as well as by six grandchildren.
Sponsored for the In Memoriam Registry by Harry Rosenbluh, Lois Gilbertson, and NCMF colleagues & friends..