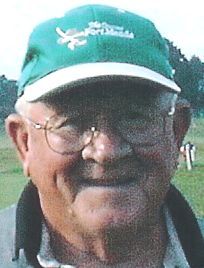 John O. Baierlein Sr., age 85, of Bridgeville, DE, passed away on Wednesday, June 29, 2016 at home. He was born in Brooklyn, NY, on Saturday, April 11, 1931, son of the late Harry and Bertha (Kuhn) Baierlein.

Mr. Baierlein honorably served his country in the United States Army during the Korean War. Following his service he started a lifelong career with the NSA, retiring after 37 dedicated years. He was a loving and devoted husband, father, grandfather, great grandfather, brother, fellow golfer, and dear friend who will be missed by all who knew him.
*If you have any memories to share about John Baierlein, Sr., please email them to webadmin@cryptologicfoundation.org to be included here on his In Memoriam Registry page.
Sponsored for the In Memoriam Registry by the Hazards Golf Group.