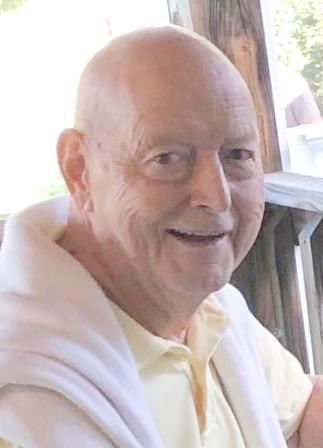 James Quinn Blimmel (Jim) of Columbia, MD, passed away peacefully at Gilchrist Hospice Center in Columbia on Monday, March 30, 2020 of complications from Alzheimer's Disease.
He was born on September 30, 1934 in Johnstown, PA to William J. Blimmel and Florence Quinn Blimmel. He served in the US Navy from 1953-1955, remaining in the Naval Reserves until the late 1960s. Jim was a proud graduate of the University of Maryland University College. He retired in 1995 from the National Security Agency after a long and illustrious 37-year career, primarily in A Group. In retirement, he spent more than 20 years volunteering in crime analysis with the Howard County Police Department, along with a small group of fellow NSA retirees.
Jim loved his Annie, his family, his community (Sebring), and his country. He will be remembered for his engaging smile and outgoing manner.
He is survived by his wife, Ann Davidson Fastner Blimmel; four children: Roseann Dougherty, Jan Tingler (John Puciloski), Chris Blimmel and David Blimmel (Janet); 12 grandchildren, and seven great-grandchildren. He was preceded in death by his parents; his wife, Barbara Irwin Blimmel; two sons, James and Michael Blimmel; a sister and a brother. Memorial donations in Jim's honor can be made to the Howard County Police Foundation, 3410 Courthouse Drive, Ellicott City, MD 21042.
Sponsored for the In Memoriam Registry by his wife Ann Blimmel, as well as Bob and Kay Hunt.