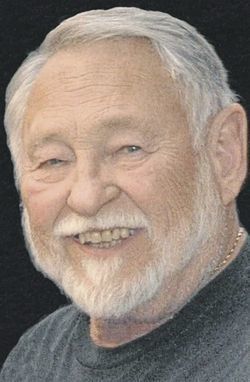 JAMES LEROY GROSS, (August 6, 1937-July 24, 2021), was born and baptized Catholic in West Fargo, ND. He is now reunited with his parents Frank and Elsie (Kapaun) Gross and willingly joined his lifelong savior, Christ our Lord. Jim, as he was fondly known, grew up in Spokane, WA. He lived and visited many places in his almost 84 years. He served his country in Korea and later dedicated his life to keeping his country safe working at the National Security Agency in Ft. Meade, MD. He retired at age 56 and enjoyed his retirement to the fullest. In 2015 he began visiting his daughter in the Charleston, WV area and found the people were the most friendly he had ever had the pleasure to be around. He made his forever home there in 2018 after living 57 years in Maryland.
He enjoyed photography, most outdoor sports, boating, skiing around the world in the winter, his Baltimore Orioles and Ravens! Besides traveling - a shorter list is where he didn't visit -- he loved going fishing and crabbing, not just to catch them but to eat them too! Bridge, poker, and black-jack were his favorite card games, but he had the skill and knew many games.
He is survived by his son, Wayne and his wife Jennifer Gross of Ellicott City, MD and his two beautiful granddaughters Lindsey and Megan.
Also survived by his daughter, Therese and her husband Richard S. Nance, Sr. of Sumerco, WV and his many grandsons and 14 great-grandchildren, who all loved him immensely.
Jim is also survived by his brother Dennis (Cheryl) Gross of Antioch, TN, and sisters Veronica O'Connor of Augusta, GA, and Donna Thomas of Edmonds, WA.
Sunday, August 1, 2021 from 5 to 7 p.m., on, there will be a visitation at Good Shepherd Mortuary; 335 Fifth AVE; S. Charleston WV 25303. Monday, August 2, 2021 at 10 a.m., Catholic Burial Mass. at the Basilica of the Co-Cathedral of the Sacred Heart; 1114 Virginia St E; Charleston WV 25301. From there we will proceed to Donel C. Kinnard Memorial State VA Cemetery; 130 Academy Drive; Dunbar WV 25064.
In place of flowers, donations may be made in his name to either of the following tax exempt 501 (C) (3) organizations: American Heart Association, Memorial Donation, 7272 Greenville AVE, Dallas, TX. 75231; and/or Bikers Against Child Abuse, B.A.C.A. Kanawha Valley Chapter, PO Box 324, Nitro, WV 25143.
Sponsored for the In Memoriam Registry by Jo Ann Wittman.