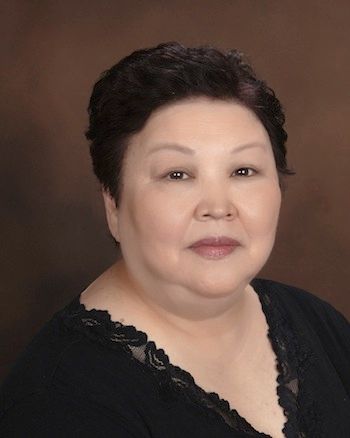 Ms. Rebecca "Becky" Gurley Bace, computer security expert and pioneer in intrusion detection, passed away on March 14, 2017.
Referred to as a "a maverick and a catalyst for women in cybersecurity" by Julian Waits, President and CEO of SAIFE, Ms. Bace was widely respected as a security technology expert, author, and entrepreneur. She spent 12 years at NSA where she created the Computer Misuse and Anomaly Detection (CMAD) research program.
Ms. Bace was a pioneer in cybersecurity research and an early information security program manager, directing research in information security for the U.S. Department of Defense in the 1980s and 1990s. She was a venture consultant for Trident Capital and a long-time chief strategist of the Center for Forensics, Information Technology and Security at the University of South Alabama (USA) – an organization designed to promote the advancement of knowledge related to the study and application of digital forensics and information technology security and assurance.
Not only considered an industry pioneer, she was also a mentor who valued her role in advising young people and young companies and thus, garnered nicknames like "Mamabear" and "Den Mother of Computer Security."
Beyond her impressive accomplishments, what also stands out about Ms. Bace when you read about her online is who she was as a person. In addition to inspiring others in the way she overcame great odds to pursue her career, she was genuinely loved and admired by those who knew her.
"Becky's humorous common sense, kindness, and formidable knowledge was a refreshingly contrasted change from the snake-oil salesmenship and fraud in this industry.  She genuinely cared about people and made many feel as if they were particularly special to her," wrote Carole Fennelly in her article about Ms. Bace for The Parallax.com (see link below).
Fennelly goes on to encourage people to "be like Becky" - by working hard - even when others disparage you, by taking time to provide counsel, by being kind and caring, and by not being afraid to be eclectic.
Sponsored for the In Memoriam Panel & Registry by Mr. Donald R. Dixon.
---
*** Please visit the article links below to learn more about Becky Bace.***
Rebecca Bace's Wikipedia Page with references to numerous articles written about her, as well as interviews.

"Becky Bace's passing hits cybersecurity community hard," by SC Media Executive Director Teri Robinson - 15 March 2017

An In Memoriam site honoring Becky Bace - created by her dear friend, Teri Gilbert. Visit the site to read many people's memories of Becky.

"Goodbye Mama Bear, the cybersecurity community will miss you" - by Steve Morgan for CSO Online - 21 March 2017

"Remembering cybersecurity pioneer Becky Bace" - by Carole Fennelly for The Parallax.com - 20 March 2017

"Rebecca 'Becky' Base: From government to guiding security startups" by Anne Saita for SearchSecurity.TechTarget.com