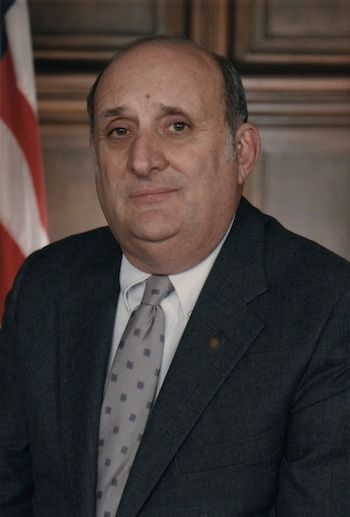 Louis J. Bonanni, 86, passed away on 21 May 2017 after a long hard battle with cancer that was still on-going when he suffered a heart attack. Lou fought valiantly to the end, wanting to live to protect his beloved wife of 65 years, Theresa, and his two children Louis and Deborah.  
Born in Glen Lyon, Pennsylvania, in 1930 to Madeline and Salvatore Bonanni, Lou's early years were marked by the Depression, poverty, and the accidents and illnesses that accompanied his father's and his own work in the anthracite coal mines of northeast Pennsylvania.  

From the beginning, Lou was determined to get an education and to make a better life for himself and his future family. He and Theresa forged a partnership that would allow him to become the first person in his family to graduate from college. Theresa supported Lou through her early work as a hairstylist, and then later by caring for their two children. Theresa kept Lou well nourished with her culinary excellence. 

Lou graduated from Wilkes College with a degree in Political Science. Over the course of his career he would earn a Masters Degree in Public Administration from American University, attend the Federal Executive Institute, and graduate from the Industrial College of the Armed Forces. 

He joined NSA in 1952 at Arlington Hall and served in a variety of operational and programming positions before moving into higher levels of management and leadership. As a member of the Senior Executive  Service, he lead the Installations and Logistics organization, followed by eight years as the Deputy Director for Administration. As DDA, he was responsible for the direction and control of Agency human resource, security, medical and travel activities of all civilian and military personnel, as well as developing the policies, plans, programs and budgets relating thereto. 

He retired as the Chief of Staff in 1989 which at the time was the second-highest civilian position. He provided advice and counsel to the Director and Deputy Director on a myriad of issues, and resolved conflicts that crossed traditional organizational boundaries. He was the recipient of two Presidential Rank Awards, one Meritorious and one Distinguished. 
Lou had a distinguished NSA career, and he loved contributing to the national mission. He was fond of saying that "if you want to help the Agency's mission, you need to do it through its people."

After retiring from NSA, Lou puttered in his garden, drove Theresa to antique stores, and encouraged and guided his children Louis and Deborah. Lou's dream was to become a lawyer and run for public office. He wanted to improve the life of the coal miners he had worked side by side with as a young man. While finances precluded his own attendance at law school, he made sure Louis and Deborah faced no such obstacles in becoming lawyers.  

While Lou was never blessed with grand-children, the kids in his local neighborhood loved him and he made friends with everyone he met. Lou was always able to find humor in any situation, and this became the daily gift he gave to others. For his family, their sorrow will know no end. 

A visitation was held on Thursday, 25 May 2017 from 10:30-11:30, followed immediately by a funeral mass at 11:30 at St. Patrick's Catholic Church, 4101 Norbeck Road, Rockville, MD 20853. Burial will be private. 

In lieu of flowers, Lou would have wanted people to make a donation in his name to reputable organizations that improve the lives of others. Donations to the NCMF made in Lou's name will help toward placing him in the In Memoriam Registry.

Condolences to the family can be sent to 14300 Blackmon Dr., Rockville, MD 20853.  
Sponsored for the In Memoriam Panel by Mr. Jamie Benoit. Sponsored for the In Memoriam Registry by Francis Fleisch and James V. (Jim) Boone.