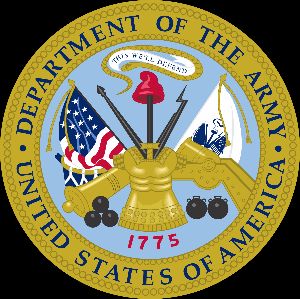 William McKay, 88, a retired Army lieutenant colonel who later spent 20 years as a computer systems analyst at the National Security Agency, died Nov. 12, 2009 at the Hebrew Home of Greater Washington in Rockville. He had dementia.
Col. McKay joined the Army in 1941 and served in the infantry, Army Air Forces, Signal Corps, and Office of Strategic Services during World War II. After the war, he served with the Army Security Agency, with assignments in Japan, Germany and Korea. He retired from the Army in 1962.
He then worked at the National Security Agency until his retirement in 1982.
Col. McKay was born in Galston, Scotland, and as a child moved with his family to Indiana and Ohio. He was a 1962 graduate of the University of Maryland. He lived in Fairfax County and Laurel before moving to Rockville in 1977.
He was a member of the St. Andrew's Society of Washington, a group for people of Scottish heritage. He was a champion badminton player in the Army and enjoyed golf and running.
His marriage to Audrey Batt McKay ended in divorce.
Survivors include his wife of 32 years, Sarah L. Botsai of Rockville; three children from his first marriage, Marsha McKay of Floyd, Va., Karen McKay of Fredericksburg and William J. McKay of Reston; 10 grandchildren; and two great-grandchildren.
Washington Post obituary
Sponsored for the In Memoriam Panel by Patron, Dr. Sarah Botsai. Sponsored for the In Memoriam Registry by Mary Lynn Jacobs, Mr. & Mrs. Thomas O'Brien, Ms Barbara Reinoehl, Ms. Sarah Schafer, Ms. Eleanor Shaw, Eugene Becker, Ann Caracristi, David D'Auria, and Bill and Betty Stevenson.