"On This Date in History" Calendar
1921: William Friedman began 6 month contract with Army Signal Corps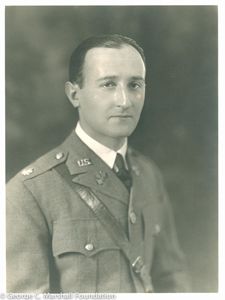 1 Jan 1921: William Friedman began a six-month contract with the Army Signal Corps to prepare cryptographic systems. (Photo: Marshall Foundation)
Excerpt from army.mil:
In 1921, the Army's Chief Signal Officer offered Friedman a trial six-month government contract as a civilian cryptographer. This began William Friedman's 34-year career as an Army employee. By the end of 1921 he was named the Cryptanalyst of the Signal Service, accepting a salary of $4,500 per year. His duties ranged from teaching a course on military codes and ciphers, to writing the Army's first training manual on the topic, called Elements of Cryptanalysis. Friedman published numerous other works throughout the 1920s.
Visit the NSA website's online Friedman-related archives via the link below.