"On This Date in History" Calendar
1931: Herbert Yardley's "The American Black Chamber" was released.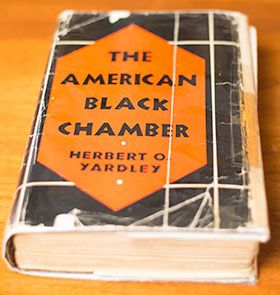 On 1 June 1931, Herbert O. Yardley's book, The American Black Chamber was released. Yardley's work with the Black Chamber had ended in 1929 when the State Department funding for the program ceased. The program's files were transferred to William Friedman with the Signal Intelligence Service (early predecessor of NSA). Yardley was out of a job and ended up writing a book that was both immensely popular and brought him harsh criticism.
The American Black Chamber was denounced by the U.S. government as having given away American secrets - primarily secrets about how and when cryptanalysis had been applied — not only against likely adversaries, but also against U.S. allies. This led to Public Law 37, signed by Franklin D. Roosevelt in 1933, criminalizing any such future exposure.
Learn more about Yardley via the link below. And make sure to visit the Black Chamber/Yardley exhibit at the National Cryptologic Museum.