"On This Date in History" Calendar
1954: USAFSS started Airborne Reconnaissance Program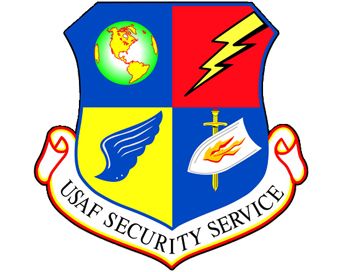 8 March 1954: USAFSS started its Airborne Reconnaissance Program.
Below is an excerpt from the History section of 691st.org. Read more via the link at the end of the page.
"In March 1954, USAFSS initiated a new concept in reconnaissance collection by implementing its Airborne Reconnaissance Program effort. One RB-29 began flying missions in the Far East in April 1954. This was the only aircraft, which USAFSS already had jurisdiction over, engaged in the Airborne Reconnaissance Program effort at that time; however, USAFSS had personnel serving as operators aboard 343d Strategic Reconnaissance Squadron RB-50G ECM aircraft.
In March 1954, the USAFSS Commander submitted tentative plans for expansion of processing activities at the squadron level and for direct reporting to the using commands. In June 1954, the point of analysis and reporting concept was implemented on a test basis at the 6901st Special Communications Center in Europe (Germany) and the 6902d Special Communications Center in the Pacific (Japan).
In late August 1954, the point of intercept analysis and reporting concept was approved. The objective was to facilitate a direct and timely response to the requirements of military commands and other organizations receiving intelligence support. By the end of 1954, the technical training function and oversight of the Special Security Office system had been transferred from the Air Force Special Communications Center to HQ USAFSS."