"On This Date in History" Calendar
1943: Naval Security Station moved to Nebraska Ave.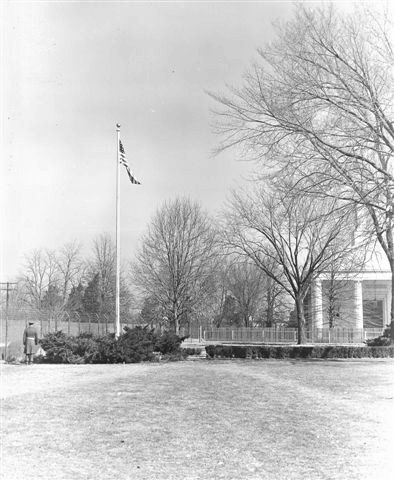 7 February 1943: The Naval Security Station moved to Nebraska Avenue. Image from Bill Lockert, CTTCM, USN Ret
In 1942 Op-20G expanded into seventeen subsections and its chief became as Assistant Director for Communication Intelligence in the Office of Naval Communications. This coincided with the inclusion of all COMINT functions, including direction finding, under one officer. On 7 February 1943 Op-20G moved from the Army-Navy Building on Constitution Ave. to the new Communication Supplementary Annex, 3801 Nebraska Ave., Washington D.C. This location was later renamed Naval Communication Station Washington, D.C. and in Sept. 1950 it became the Naval Security Station.