"On This Date in History" Calendar
1915: Battle Of Dogger Bank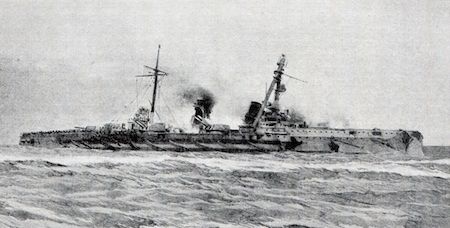 24 January 1915: The Battle of Dogger Bank.
During this naval engagement, the British disabled SMS Blücher, the rearmost German armored cruiser (pictured here, sinking) and the Germans put the British flagship HMS Lion out of action. Despite various failures and mistakes, the event was considered a victory for the British.
Learn more via the link below.