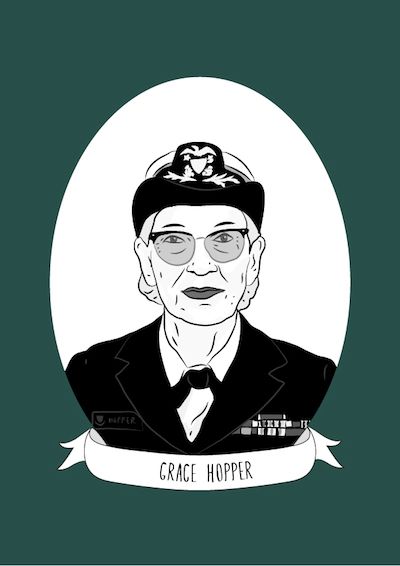 Recently, a favorite American computer scientist of ours - often deemed the "Queen of Code," was recently highlighted on Illustrated Women in History - a site that features creative, spot-on illustrations by Julie (the site's owner) and other contributors to help celebrate the lives and accomplishments of various women. The illustrations are accompanied by information about the featured woman.
Check out the post about Grace Hopper - you just might learn something about her you didn't know before!
On her website, Julie explains, "...I realised how little I know about women in history, and how we are not taught much more than the history of wealthy white men in school. I am attempting to illustrate one woman a week to learn more about women in history, celebrate their accomplishments and hopefully educate others in the process!"
You can also follow her on Twitter (which is where NCMF first met her) at @apalelandscape or Instagram: @illustratedwih and also on Facebook - Illustrated Women in History.
Return to our HOME PAGE
Visit the Cryptologic Bytes archives via the "Return to List" link below.