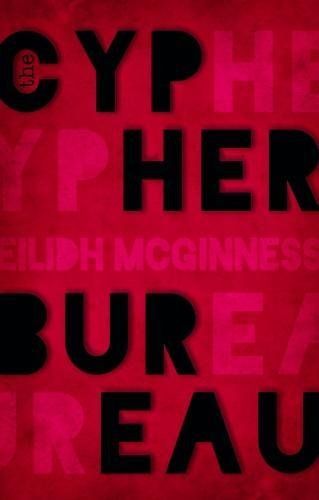 Love reading about the Enigma machine and how it was broken?
In her work of historical fiction called The Cypher Bureau, author Eilidh McGinness puts the spotlight on the code-breaking successes made by the Polish Cypher Bureau in the 1930s. Readers get to know Marian Rejewski, one of the Polish Cypher Bureau's finest - who was responsible for the initial analysis that enabled exploitation of the German ENIGMA cryptographic machine. Without his breakthroughs, which he provided to the French and British in 1939, the U.K. and U.S. may have never been able to exploit ENIGMA.
About The Cypher Bureau
A fast-paced historical thriller which follows the secret hero of WW2. When The Polish Cypher Bureau discover that the Germans are using a new type of code that they are unable to decypher, the Bureau decide to recruit mathematic students in a new approach to code-breaking. Marian Rejewski is recommended to the Bureau and, along with other gifted students, attends a top secret code-breaking course. Marian leaves university to pursue a career in insurance but destiny calls and he is returns to Warsaw and The Cypher Bureau. There he is supplied with a commercial Enigma machine and a set of user manuals obtained by espionage. Marian sets out alone to break the Enigma code. His work is carried out with utmost secrecy. In 1932 he cracks the code but that is only the beginning. The Germans modify their Enigma to make the codes more secure and the code breakers at The Cypher Bureau have to intensify their efforts. Every night at midnight the codes change and a new race against the clock begins. Secrecy is paramount. The Germans must not find out their code is no longer secure. As the possibility of war with Germany increases, the work of The Cypher Bureau becomes more desperate. The messages have to be de-coded urgently and time is running out. (Amazon Summary)
About the Author
Eilidh McGinness lives in France and started writing a few years ago. Eilidh is a fully qualified lawyer. She studied law at Aberdeen University and completed her training in Aberdeen-shire. Eilidh was born in Dingwall, Scotland. She is a member of the Bordeaux Writers Group, An Aquitaine Historical Society and The Franco-British Chamber of Commerce.
Return to our HOME PAGE