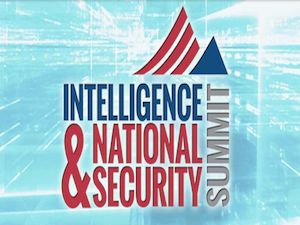 The inaugural Intelligence and National Security Summit (Summit) took place September 18-19, 2014 at the Omni Shoreham Hotel, Washington, DC; and was co-hosted by AFCEA International (AFCEA) and the Intelligence and National Security Alliance (INSA).
AUDIO RECORDINGS of many of the presentations and panel discussions (see below) are available.
---
PLENARY SESSION ONE: INTELLIGENCE EFFECTIVENESS, TRANSPARENCY AND ACCOUNTABILITY: A DISCUSSION WITH THE DNI
The Honorable James Clapper, Director of National Intelligence
PLENARY SESSION TWO: WHAT SHOULD THE NATION EXPECT FROM ITS INTELLIGENCE COMMUNITY?
Mr. John Brennan, Director of Central Intelligence Agency
Ms. Letitia Long, Director of National Geospatial Intelligence Agency
ADM Michael Rogers, Director, National Security Agency & Commander, US Cyber Command
Mr. David Shedd, Acting Director, Defense Intelligence Agency
PLENARY SESSION THREE: WHAT LEVEL OF TRANSPARENCY IS ACCEPTABLE FOR INTELLIGENCE?
Mr. Marvin Kalb, Edward R. Murrow Professor of Practice, Emeritus, Harvard Kennedy School
The Honorable Charles McCullough III, Intelligence Community Inspector General, ODNI
Mr. David Medine, Chairman, Privacy and Civil Liberties Oversight Board
Mr. Michael Woods, Vice President and Associate General Counsel, Verizon Communications
KEYNOTE PANEL: HOUSE PERMANENT SELECT COMMITTEE ON INTELLIGENCE
Congressman Mike Rogers, Chairman, House Permanent Select Committee on Intelligence
Congressman Dutch Ruppersberger, Ranking Member, House Permanent Select Committee on Intelligence
PLENARY SESSION FOUR: WHAT IS APPROPRIATE INTELLIGENCE OVERSIGHT?
The Honorable Eleanor Hill, Partner, King & Spalding
Mr. Len Moodispaw, Founder, Chairman, Chief Executive Officer, The KEYW Holding Company
Mr. Kenneth Wainstein, Partner, Cadwalder, Wickersham & Taft LLP
BREAKOUT SESSION: THE TRANSFORMATION OF DEFENSE INTELLIGENCE
Mr. Michael Vickers, Under Secretary of Defense for Intelligence
BREAKOUT SESSION: DEFENSE INTELLIGENCE: RESETTING FOR THE FUTURE
RADM Paul Becker, Director for Intelligence, Joint Chiefs of Staff
BGen Michael Groen, USMC, Director for Intelligence, Headquarters, US Marine Corps
LTG Mary Legere, USA, Deputy Chief of Staff for Intelligence, Headquarters, US Army
Mr. Mark Tapper, Special Adviser to the Deputy Chief of Staff for Intelligence, Surveillance and Reconnaissance, Headquarters, US Air Force
RADM Christopher Tomney, USCG, Assistant Commandant for Coast Guard Intelligence & Criminal Investigations, Headquarters, US Coast Guard
Ms. B. Lynn Wright, Deputy Director of Naval Intelligence, Headquarters, US Navy
PLENARY SESSION FIVE: STRENGTHENING TRUST - THE WAY AHEAD
Mr. James Comey, Director, Federal Bureau of Investigation