NCF Governance & Leadership
Member - Ms. Teresa Shea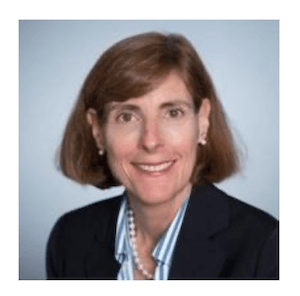 Teresa Shea, a recognized leader in Intelligence and Defense is President of Oplnet, LLC. She serves on numerous boards and is an advisor with a passion for a safer and more secure Nation.
With more than 35 years of public and private experience, Teresa was previously the Vice President of Cyber Offense and Defense Experts (CODEX) within Raytheon Intelligence and Space. CODEX is focused on providing cyber capabilities for offense, defense, and security initiatives for government and commercial customers.
Teresa is an experienced executive, working within corporate and government environments. She served as Executive Vice President of Technology and director of Cyber-Reboot at In-Q-Tel. She joined In-Q-Tel after a distinguished thirty-two-year career with the National Security Agency (NSA). She held several key leadership assignments during her career culminating as the director of Signals Intelligence. In this position, she was the principal signals intelligence (SIGINT) advisor to the Directors of NSA, the Director of National Intelligence (DNI), countless U.S. Military officers, and U.S. Government high- ranking officials.
Teresa is recognized within the community as a trusted partner, mission-focused, and creative leader. She received numerous awards during her career, to include the President's Distinguished Rank Award from President George W. Bush and President Barack Obama, the National Intelligence Distinguished Service Medal awarded by the Honorable James R. Clapper, Director of National Intelligence, the Central Intelligence Agency's Donovan Award, and the Department of Defense
Medal for Distinguished Civilian Service by Secretary of Defense Ash Carter.
Teresa holds a Bachelor of Science in electrical engineering from Georgia Tech and a Master of Science in electrical engineering from John Hopkins University.