~ Love for the NCM on Social Media ~
Students of all ages are some of our very favorite Museum visitors. We love to hear your feedback & see your photos!
Each year many students of all different ages visit the National Cryptologic Museum (NCM). Fortunately, more people (students and non-students) are sharing photos and notes about their visit with others via social media sites such as Twitter, Instagram, FlickR, and Facebook. Their excitement and enthusiasm encourages others to visit. We thought we would share a selection of social media posts regarding student visits. We hope to talk with YOU online about your visit to the NCM. Don't forget to follow us on social media today!
St. Mary's Cyber Campers!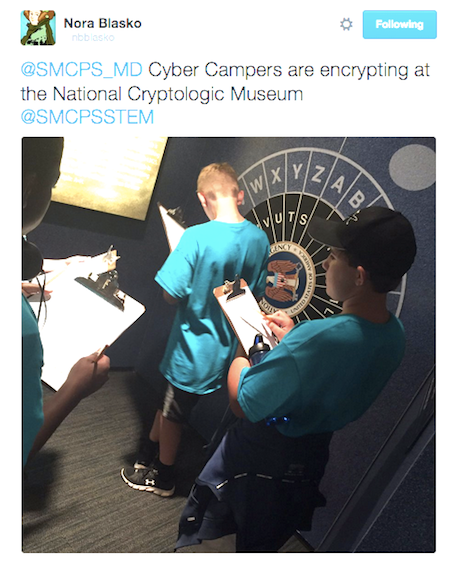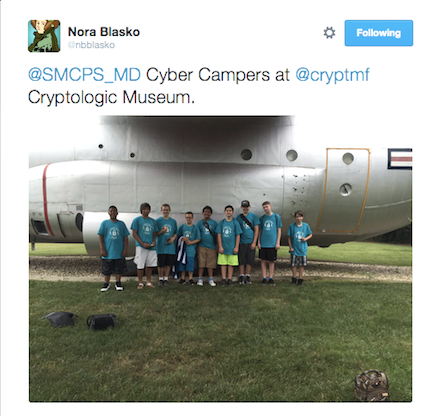 DC STEM at the NCM!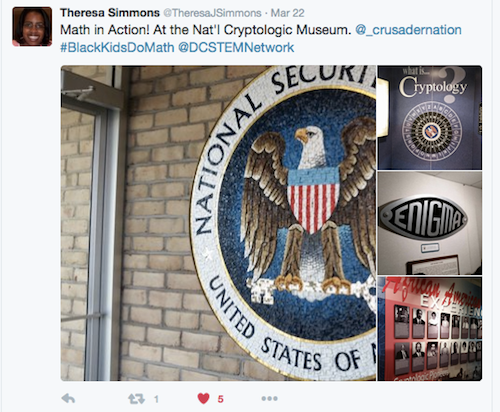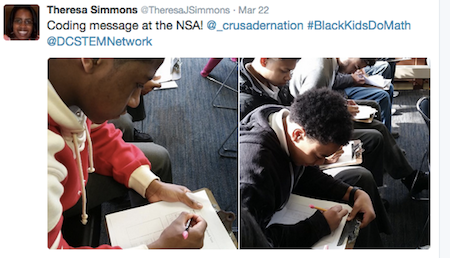 South River STEM at the NCM!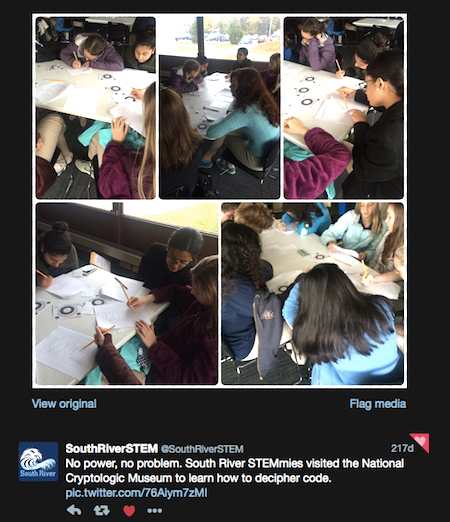 NCMF Member & Gettysburg College Professor Brings Students to NCM for Visits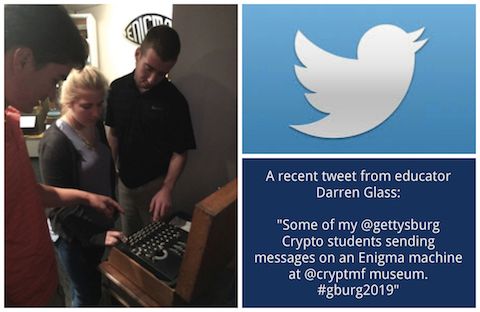 Dr. Darren Glass is a professor at Gettysburg College who is a repeat visitor to the National Cryptologic Museum and also an NCF member. He brings his students for the tours and always shares positive remarks about the visit on social media. In addition to the tweet above, he noted that although he did not try out the Magic Planet interactive display, some of his students did and they enjoyed it.
Cybersecurity Education at UMD - Intermediate CyberSTEM Camp Visits the NCM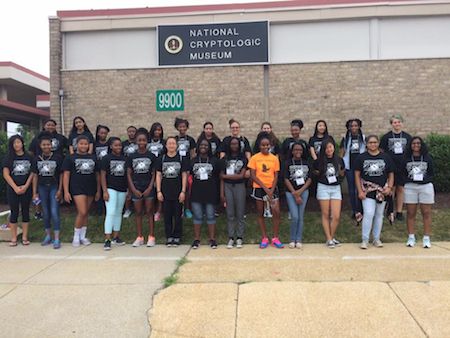 At the end of July 2015, the Intermediate CyberSTEM camp at UMD tweeted and shared photos of their visit to the National Cryptologic Museum.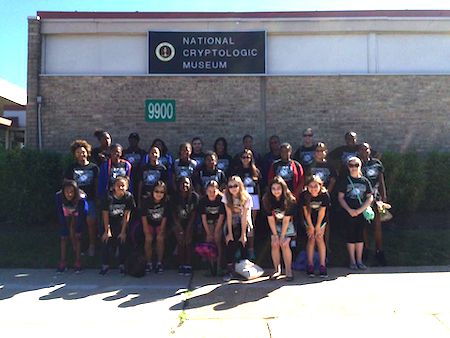 National Collegiate Cyber Defense Competition Visits the NCM
In July 2015, the National Collegiate Cyber Defense Competition visited the NCM and tweeted about their visit.
TWEET by National CCDC: @cryptmf thank you for hosting us! The tour was exceptional, fun, and informative!
TWEETS by Jess from National CCDC: @cryptmf Loved the tour!! Patrick did an excellent job taking us through and talking about the exhibits. AND @cryptmf outside of seeing the Enigma and Sigaba I loved seeing the display of women in cryptography.
MacArthur Middle School - Ft. Meade, MD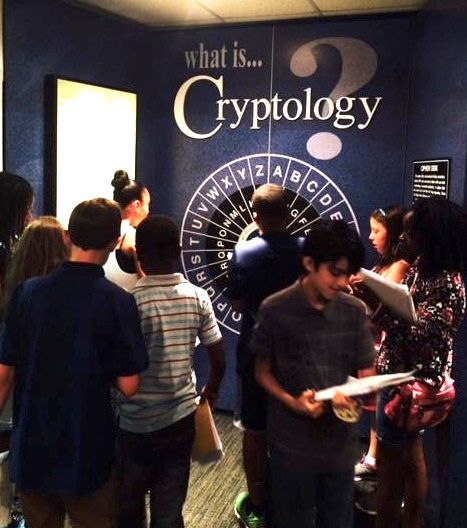 UMBC Students Visit the NCM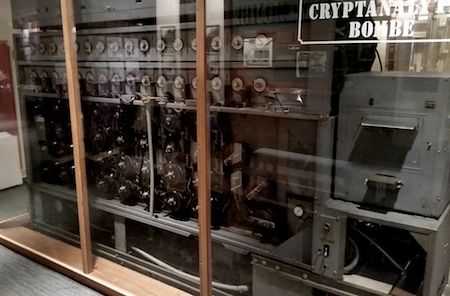 Students & Teachers Learn to Crack Codes Together