Mr. Milton Zaslow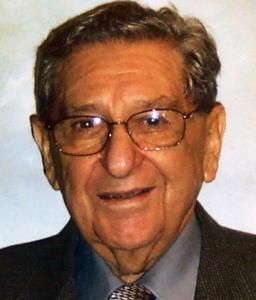 Milton Zaslow (1921-2008)
Mr. Milton Zaslow was inducted in the NSA/CSS Cryptologic Hall of Honor in 2007. Read about his accomplishments HERE. 
What follows below is a reflection about Milton Zaslow by David Gaddy, July 2008.
---
On 15 July 2008, at a suburban hospital alongside the Washington Beltway in Maryland, Milton Zaslow, once a self-described "smart-ass kid from New York" who became one of the giants of post-World War II government cryptology, slipped away from us, suddenly and unexpectedly. That perhaps would have been his preference. A supremely self-confident man and a natural leader, he was at heart a modest and private person: ready to honor his friends and colleagues, he disdained ceremony centered upon himself.
A father, he lived alone in recent years, since the loss of his beloved wife. A veteran of World War II in the Pacific, his life had been spent in government service; in retirement he devoted his time to repaying what he felt he had received, through volunteer work, "tiring, but necessary." Much of that work involved the support of cryptologic history and the National Cryptologic Museum Foundation (now NCF), in which he assumed the lead in recognizing and honoring his former colleagues.
Mr. Zaslow was graduated from the City College of New York as war broke out. Anticipating the need for linguists, he enrolled in a highly intensive (and highly expensive) course in Japanese, conducted by New York University. Upon completion, he was interviewed, with other students of promise, by an Army officer and sent to a "total immersion" Japanese course at the University of Michigan, after which – with no basic training – he was assigned to work with Nisei volunteers, Japanese Americans, mostly from Hawaii and California, in the army.
Totally alien to Japanese and their way of life, he formed a deep appreciation and a lasting bond. These became the subject of an interview for the Library of Congress, sponsored by the Japanese American Veterans' Association (JAVA) in 2004 (available here) recounting his experiences as an army captain and leader of a ten-man team of military intelligence, detailed under US Navy auspices to serve with US Marines.
Transferring after the war to the US Army Security Agency and a career in cryptology, Zaslow moved through the echelons of management and organizational mergers into the Armed Forces Security Agency (1949) and the successor National Security Agency (1952), rising as a senior executive to the level of a deputy director, having headed offices in Japan (1961-63), the Pentagon (1969-72) and London (1975-78).
He also served as chief of the analytic office responsible for Southeast Asia during that war. Mr. Zaslow retired from active service in 1979, as NSA Deputy Director for Telecommunications and Computer Services. In October 2007, a life-time of confidential work that could not be publicly appreciated was honored by the induction of "Mr. Z." into the Hall of Honor at the National Cryptologic Museum, Fort George G. Meade, MD. There he joined the pantheon of "giants" of American cryptology.
David W. Gaddy, NCMF, 18 July 2008