Help Us to Create a "Cyber Innovation" Award in Lt Gen Linc Faurer's Honor
As of late October 2015, the NCMF collected over $8,000 toward a Maryland student "Cyber Innovation" scholarship in Lt. Gen Lincoln D. Faurer's honor. Similar to the Milton Zaslow and Major General John E. Morrison Awards for Maryland History Day competitors, this new award in "Linc's" honor will also go to Maryland students, but will specifically promote interest and knowledge in the field of Cyber.
The NCMF Maryland History Day student award winners often feature their winning projects at the NCM, and they all report that winning the award was not only a proud accomplishment, but also a true honor.
At the 2015 NCMF General Meeeting & Symposium on October 21st, NCMF President Richard Schaeffer, Jr. presented a tribute to Linc who passed away in late 2014. Linc served as the Chairman of the NCMF Board of Directors and was an invaluabe supporter and advisor. He is deeply missed by all of his friends and colleagues at the NCMF. Learn more about Linc and his career.
We hope you will join us in honoring our dear friend Linc Faurer with donation in his name to go toward the new "Cyber Innovation" Award for a Maryland student. CLICK HERE TO DONATE NOW. Thank you!
The photos of Linc featured below were shared during the 2015 tribute.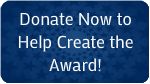 Click on the photos below to enlarge.
Lincoln D. Faurer - West Point Graduation Photo

Lincoln D. Faurer - During his USAF Career