"On This Date in History" Calendar
Cracking the Rumrunner's Code: Elizebeth Friedman and Prohibition-Era Cryptology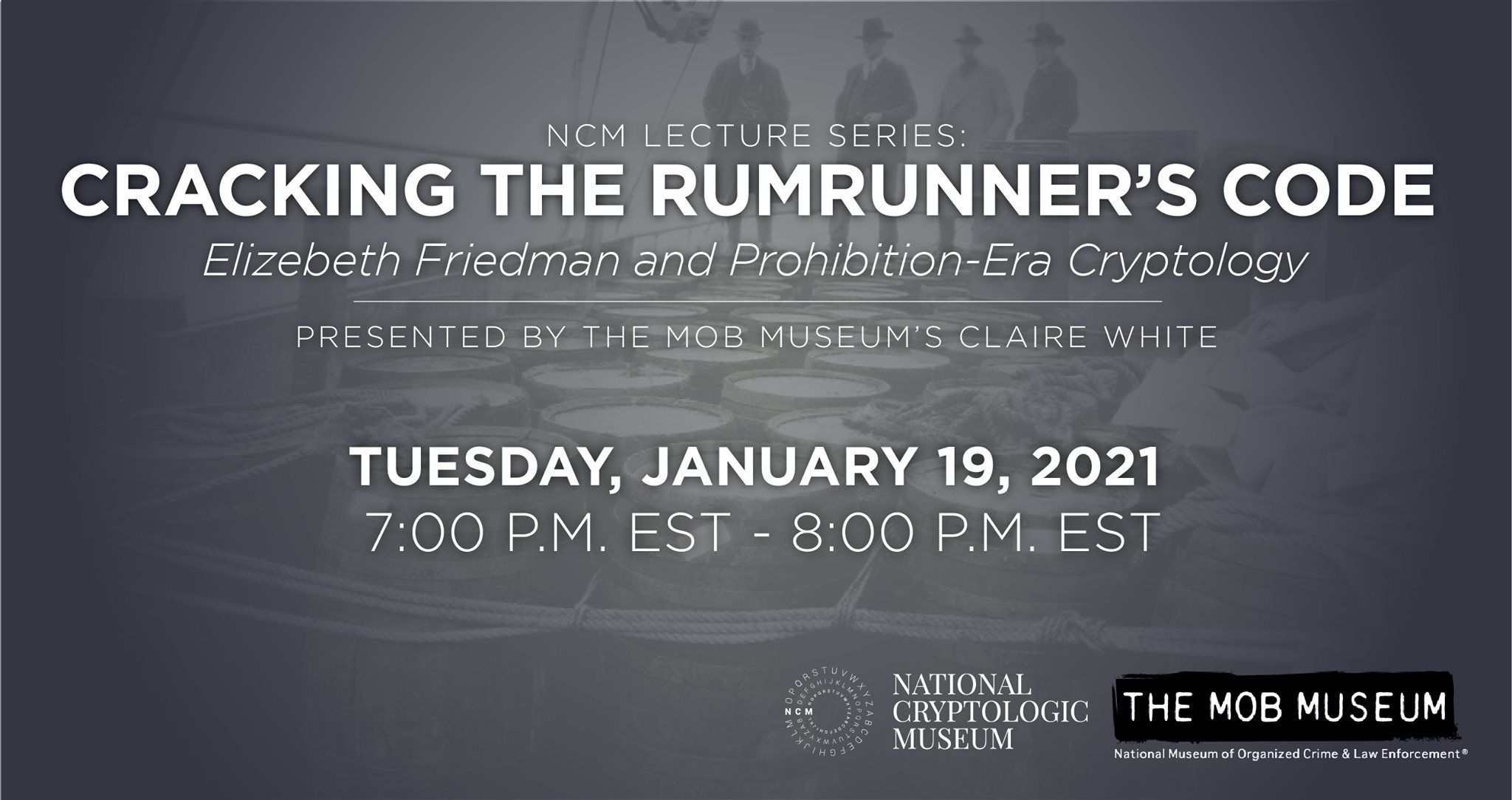 Join the NCM and The Mob Museum as we highlight National Bootlegger´s Day (Jan. 17) with the story of one of the most famous females in the industry of cryptology.
Once labeled by the United States Coast Guard, "one of the most remarkable women to ever work for the U.S. Government," cryptanalyst Elizebeth Friedman decoded thousands of messages during Prohibition, including more than 12,000 shortwave radio transmissions sent by rumrunners.
Born to Quaker parents and armed with a degree in English literature, Friedman became a vital part of Prohibition enforcement as well as the war effort in both World Wars. Friedman and her husband William were leading cryptanalysts for decades.
Claire White of The Mob Museum in Las Vegas, Nevada will discuss how Friedman came to occupy such a vital position and explore her role in taking down rumrunning syndicates and mobsters.
Claire White is the educational programs manager at The Mob Museum in Las Vegas, Nevada. White is responsible for the creation of The Mob Museum's educational and interpretive programs. In addition, she regularly contributes to the Museum's exhibits and blog on the topics of Prohibition, Las Vegas history, and forensic science. Her research often explores the connections between religious, scientific, and cultural history. She earned a history degree at the University of Nevada, Las Vegas and a master's degree in public history from the University of South Carolina. She has worked in the museum industry for 15 years, including the Liberace Museum and the Nantucket Historical Association.