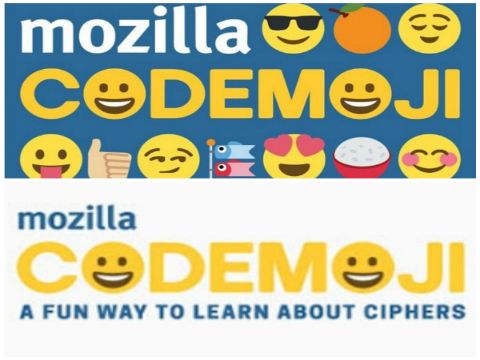 During the Summer 2016 Mozilla launched CODEMOJI - - a fun, educational tool that introduces everyday Internet users to ciphers — the basic building blocks of encryption — using emoji.
Try Codemoji at www.codemoji.org
At the start of Mozilla's 28 June 2016 blog post about the new tool - you see a string of emoji characters that appear to be a random collection. However, when decoded it reads "Encryption Matters."
"Mozilla believes encryption is the most important tool we have for building a more safe, secure Internet. And building a more secure Internet is critical to our users, our economy, and our national security.
Encryption is also a part of everyday life and everyday commerce. The things we do with it are things we value, like bank and shop. If encryption is weakened, these things become risky.
We believe Codemoji is a first step for everyday Internet users to better understand encryption. To learn more about encryption's importance, and how you can stand up for encryption, visit advocacy.mozilla.org/encrypt."
Return to our Home Page.
To view the Cryptologic Bytes Archives - click the "Return to List" link below.