June 2020 Fundraising Update from the NCMF Director of Development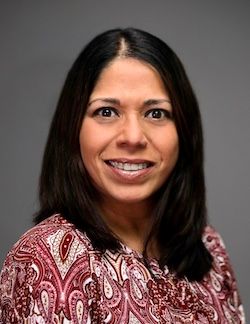 This year, the National Cryptologic Museum Foundation made significant and robust changes to the organization's fundraising strategy in order to meet goals for the New Museum Building Capital Campaign. Bridging the public and private sectors, the Cyber Center for Education and Innovation (CCEI) serves as a platform for collaboration between NSA, the contractor community, academia, and the public, to deliver programs that share the insights, experience, and domain knowledge necessary to strengthen cybersecurity and secure our Nation's future.
Under the direction of our newly formed Development & Partnership Committee, led by Committee Chair, Toni Verstandig, we are now $3M away from putting shovel in the ground this Fall (2020). The Committee is comprised of Board Members, as well as other individuals who have the connections and influence to assist in securing gifts.
Our Founders have played a pivotal role in making the New Building Fund a reality, and we are grateful for the support we have received. We are excited about our newly infused direction!
In more good news....for the first time, the NCMF will participate in the Combined Federal Campaign (CFC) that begins on September 1, 2020. Our CFC # 31493 will be added to all current promotional materials and the website.
The CFC is the official workplace giving campaign of the federal government and one of the largest and most successful workplace fundraising campaigns in the world. Over the past 59 years, generous federal employees have contributed more than $8.3 billion to help local communities across the country and around the world.
Please remember the NCMF in your upcoming CFC giving plans and share our good news with your colleagues.
In the meantime, we invite you, our dedicated members, to join us in our pursuit of this ground-breaking initiative to build the CCEI-NCM, and support the next generation as we prepare for the future. The need is urgent, and the time is now, your generosity will make a significant impact for our Nation.