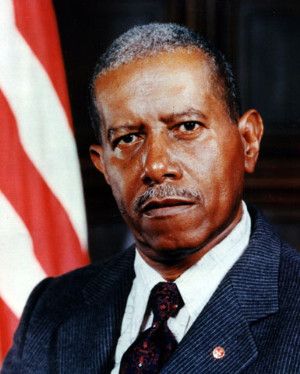 James W. Pryde passed away on 10 August 2017 at the age of 90. A full obituary is forthcoming. In the meantime, please learn more about Mr. Pryde's career below, and watch the NBC4 video series "Code Breakers: The Invisible Cryptologists," that featured him.
Memorial Service details are as follows:
22 August 2017 - Spirit of Faith Christian Center, 2261 Oxon Run Drive, Temple Hills, MD 20748. Viewing at 1000 hours and Service at 1100 hours. Burial at Arlington Cemetery at a later date.
From the NSA website:
African Americans in Cryptologic History
Mr. James W. Pryde joined the Army Air Corps and in 1944 entered aviation school. Instead of becoming a pilot, Mr. Pryde became a radio operator with WWII's famous Tuskegee Airmen. He then joined the Armed Forces Security Agency in 1950 as a communications clerk and was assigned to the mailroom. When it was discovered he could read automatic Morse tape, he was transferred to a signals analysis section, where he became a telemetry analyst.
Mr. Pryde then spent two years on detail to the staff of the Assistant Secretary of Defense. He served as the Director of the Defense Special Missile and Astronautics (now Aerospace) Center (DEFSMAC) from 1978 to 1980. While at DEFSMAC, he became a member of the Intelligence Community's Guided Missile Astronautic Intelligence Committee. In 1980, Mr. Pryde served as the NSA representative to the Department of Defense and in 1981 served as Assistant Deputy Director of Administration at NSA.
During his tenure, Mr. Pryde served as an advocate for NSA African-Americans. Through his efforts he helped promote a diverse workforce within NSA, and has striven since to remind the current generation of the struggles waged by their predecessors for equality. Mr. Pryde retired from NSA in 1981, but continued to serve NSA interests as a member of the National Cryptologic Museum Foundation. He was inducted into the NSA Cryptologic Hall of Honor in 2006.