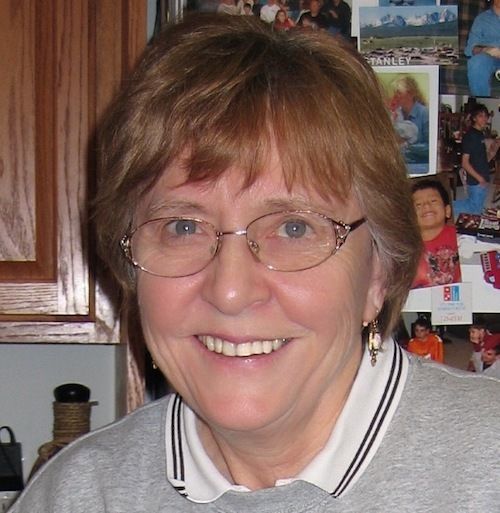 Janemarie (Jamie) Prestel, age 83, passed away peacefully March 13, 2021. She is survived by her husband of 61 years, Robert (Bob) Prestel, her sister Jacqueline Smith of Monroe, WA, and her five children: Janone Eldridge, Kalyn Sims, Gregory Prestel, Christopher Prestel, and Marnea Shamblen. Jamie is also survived by her 15 grandchildren and six great-grandchildren.
Jamie was born and raised in Idaho. Growing up, she was active in the Thespians Club, 4-H and played softball. She spent the summers working at the Clark-Miller Ranch in the Stanley Basin in Idaho, sometimes leading backpackers into the wildness while on horseback. She attended the University of Idaho and received a degree in Home Economics. It was there that she met Bob as they washed dishes at the campus Newman Club. While in college, Jamie played field hockey, was a member of the Future Homemakers of America and Pi Beta Phi sorority. 
Jamie and Bob moved to Maryland in 1961. Before the kids were born, Jamie had a small catering business, and as her kids were growing up, she was active in the Jayceettes, and started a 4-H group for the local neighborhood kids. As her kids grew older, Jamie began work in retail sales, then joined the NSA in 1983 as a contract specialist. After retiring from the government in 1999, she worked another six years for a private contractor.
Throughout their marriage and into retirement, Jamie and Bob enjoyed playing bridge, socializing with their friends, traveling and serving as volunteer visitors at local nursing homes. The Christian Cursillo Movement was a large part of their lives during the last 40 years. More than anything, Jamie treasured her family, friends, and Catholic faith. She will be greatly missed by Bob, Jackie, her children, grandchildren, and friends.
A private funeral Mass for the family was streamed live on the St. Michaels of Poplar Springs, MD YouTube channel on Wednesday March 17, 2021 (which is fitting because Jamie was part Irish). A Celebration of Life will be held later in the year.
In lieu of flowers, the family asks that donations be made to the Alzheimer's Association in Jamie's name.